Faculty of Applied Sociology
- Main Campus (Higashiosaka City, Osaka Prefecture)
Cultivating Problem-Solving Professionals to Meet the Challenges of Contemporary Society through a Multi-Disciplinary Approach
The challenges we face in the 21st century are intricate and complex. Globalization, the Internet society, the widening income gap between rich and poor, and conspicuous environmental change are some of the most salient topics of our day. These issues cannot be analyzed from one perspective; they require an inter and multi-disciplinary approach, bringing together analytical tools from a variety of scientific fields. This is why the Faculty of Applied Sociology was established in 2010 with the aim of producing professionals who can comprehensively and creatively take on the issues of modern society.
The faculty consists of one department made up of three majors: 1) social science and mass media studies, 2) psychology, and 3) community design. Under the rubric of the vast theme of understanding change in contemporary society, students will acquire specialized knowledge in their major field of study.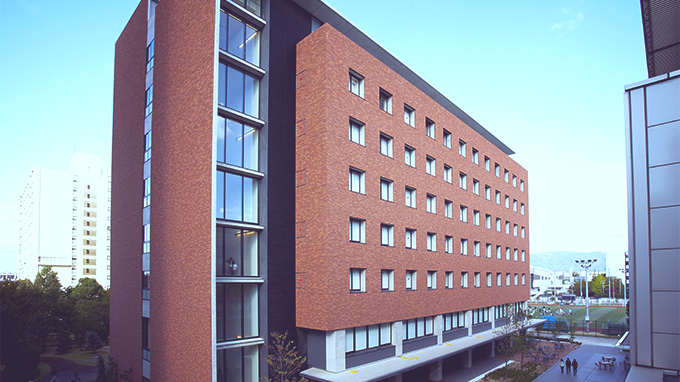 Departments and Programs
Departments
Annual Student Admissions
Majors
Applied Sociology
510
Social Science and Mass Media Studies
Psychology
Community Design
Curriculum and Facilities
The undergraduate curriculum is based on a four-year program. This curriculum places emphasis on both core courses and common liberal arts courses, with the objective of fostering fundamental knowledge and skills. By exposing students to a diverse range of views and perspectives, these subjects help students arrive at a comprehensive understanding of society. In addition, the custom-designed foreign language education program gives students the communication tools and confidence to help them become effective agents in the international arena. Through the adherence of the faculty slogan "from basic knowledge to professional skills and applied research," we can observe and measure the growth and evolution of our student body.
Finally, in order to ensure a well-rounded education and to instill the ability to practically apply a wide variety of knowledge, the faculty offers numerous onsite classes, fieldwork programs, and internship activities.
Career Opportunities
Students of the Faculty of Applied Sociology gain the capacity to understand different social problems and the competence to present new solutions to them. Our graduates have the potential to play an active, positive role in broader society. For example, graduates who majored in social science and mass media can find employment in the mass communication and advertising industries or in the public relations and investigation divisions of private companies.
Psychology majors may become counselors in the fields of medicine, education, and welfare or find opportunities in the research divisions, personnel development departments, and human resources departments of private companies. Graduates who specialized in environmental studies and design can act as consultants for city planning and environment-related design and implementation projects. They may also find employment in the construction industry or in an NPO engaged in environmental issues or other types of activities.