Faculty of Engineering
- Hiroshima Campus (Higashi-Hiroshima City, Hiroshima Prefecture)
Develop Nature and Environment-Friendly Engineers for the 21st Century
The Faculty of Engineering strives to develop engineers who, in addition to acquiring knowledge and academic skills, can comprehend the influences of technology on people's lives, and on the environment. With six departments and 13 courses to study, the Faculty of Engineering offers a variety of coursework for the diverse education needed in today's society.
Seeking new harmony among technology, humans, and nature, the Faculty of Engineering also offers an engineering ethics education course to give students a wider environmental perspective; coordinates collaboration among many universities; and provides opportunities for foreign language study overseas.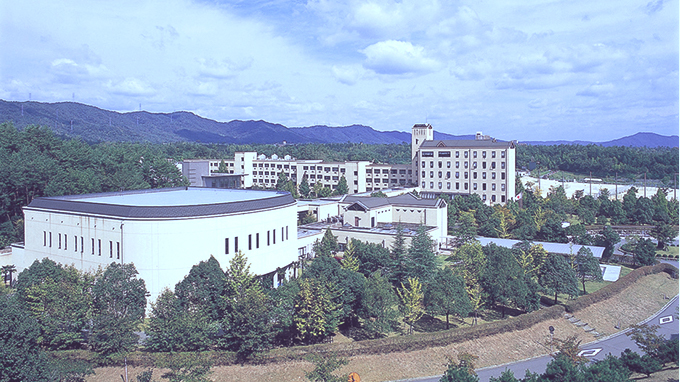 The Faculty of Engineering has three educational goals:
Develop human resources with high morality and strong ethics
Provide expert training for engineers
Provide other skills that are essential in a globalized world
Departments and Programs
| Departments | Annual Student Admissions |
| --- | --- |
| Biotechnology and Chemistry | 85 |
| Mechanical Engineering | 100 |
| Robotics | 80 |
| Electronic Engineering and Computer Science | 90 |
| Informatics | 90 |
| Architecture | 100 |
Curriculum and Facilities
Today's modern industries require practical skills and problem-solving abilities rooted in a positive attitude. The interactive curricula of this faculty put a strong emphasis on experimentation, along with academic exercises and training to meet the needs of society. In conjunction with specialized courses in each department, a specialized program system (Wellness, Information Technology, International Technology, and Technology Management) is offered to help students acquire additional expertise. A variety of subjects useful in the real world facilitates the improvement of students' practical skills. By 2013, six courses from four departments had been certified by the Japan Accreditation Board for Engineering Education (JABEE). More courses and departments will be JABEE-certified in the near future. The Faculty of Engineering continuously strives for educational improvement while providing a quality engineering education that is well respected by external organizations.
Career Opportunities
At the Faculty of Engineering, the education and careers of our students work in tandem. Individual guidance is provided through a tutorial system open to all students. And all departments give students the support they need to fully utilize their skills and capabilities.
The faculty also offers courses to help students acquire additional qualifications and licenses; providing career guidance to help students learn theories and techniques for building and advancing their careers; and arranges internships that offer practical experience at companies to help students understand what it means to work.
The Faculty of Engineering has sent excellent graduates to a variety of companies and industries. In addition, many of our students go on to postgraduate studies at prestigious national and private universities as well as at Kindai University.