Faculty of Informatics
- Main Campus (Higashiosaka City, Osaka Prefecture)
Fostering Information Technology Professionals to Meet Society's Needs
In accordance with Kindai University's founding principles of future-oriented "learning for the real world" and "nurturing intellectual and emotional intelligence," our goal is to nurture information technology professionals who have the insight to grasp accurately core problems from a broad perspective, the expertise to solve technical problems, the progressive thinking and creative ability to respond to ever-advancing information technology, and the responsibility and awareness as members of society. In their first year, students learn the basics of mathematics, programming, and computing through lectures and practical training. In their second year, they are divided into the "Intelligent Systems Course," "Cyber Security Course," and "Physical World Computing Course" to systematically study a wide range of fields related to informatics. Throughout the four years of study, students are given seminar and research guidance in small groups. We provide a learning environment that facilitates active discussions among students and dialogue with the coordinating faculty members, fostering the ability to think creatively, think outside the box, and solve problems.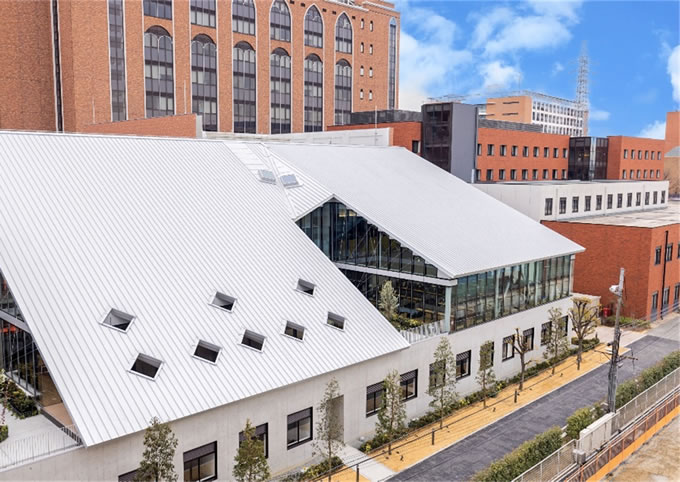 Departments and Programs
| Departments | Annual Student Admissions |
| --- | --- |
| Informatics | 330 |
Curriculum and Facilities
The Faculty of Informatics trains information technicians to meet the needs of society in areas such as AI utilization, data analysis, cyber security measures and human-centered system design, which are expanding in line with the development of the Fourth Industrial Revolution through technological innovations such as IoT, security technology, big data, AI and robotics. Through a four-year curriculum, students are awarded a bachelor's degree in engineering after having acquired the skills as information engineers to identify problems affecting our society, the ability to solve problems under pressure in cooperation with others, knowledge of a wide range of specialized technologies in the information field and the ability to apply them to problem solving, system conception and design skills, programming skills, as well as internationally recognized English communication skills and engineering ethics.
The building for the Faculty of Informatics also houses the following unique facilities.
Research and Undergraduate Student Area: A space with no boundaries to engage inspirational, innovational and collaborative research for students and faculty.
i-CORE: A space for immersive user experiences using 4 high-performance projectors.
On Demand Salon: A learning space for taking various formats of online classes. Also sometimes a space for interactive in-person lectures.
esports Arena: A space for students and faculty to immerse themselves in esports. High-quality Japanese equipment is installed and championship is possible.
Career Opportunities
In addition to the information and telecommunications industry and other industries that utilize ICT technologies such as software, networks, and information security, there are also human resource needs for graduates who can work globally as advanced IT personnel in various fields such as manufacturing and transportation services, and in government and municipal offices. They can also become entrepreneurs who create innovations using information technology or teachers who teach information science in high schools.
Expected Career Paths
Software Industry/ Information and Communication Industry/ Information Service Industry/ Manufacturing Industry/ Electricity, Gas and Energy/ Finance and Insurance Industry/ Transportation Industry/ Construction/ Wholesale and Retail Industry/ Real Estate Industry/ Service Industry/ Civil Service/ Graduate School Matriculation.