Faculty of Medicine
- Osaka Sayama Campus (Osaka-Sayama City, Osaka Prefecture)
Our mission is to develop professionals with high levels of medical knowledge and proficiency, and to produce compassionate doctors who have respect for human life
The Faculty of Medicine was established in 1974 under the slogan "We produce doctors who are loved, trusted and admired by people." Since then, through our six-year integrated curriculum, we have educated many professionals with high levels of medical knowledge and clinical skills.
Until recently, the aim of medicine has been solely to treat illnesses. Today, however, resident-centered healthcare, in which the entire medical staff cooperates to help solve patients' problems, has become a more favored method of treatment. Our program is at the forefront of this trend, and we are committed to nurturing service-minded doctors who are devoted to compassionate, resident-centered healthcare. We are confident that our students will acquire not only superb medical skills but also the ability to actively contribute to the development of healthcare in Japan.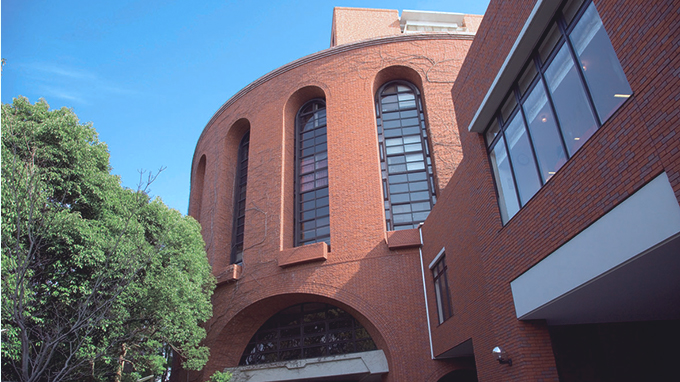 Departments and Programs
| Departments | Annual Student Admissions |
| --- | --- |
| Medicine | 112 |
Curriculum and Facilities
We provide a six-year integrated curriculum featuring hospital training and general theory of medicine for first-year students; tutorials and unit course learning for second- to fourth-year students; clinical clerkship (clinical tutorials) for fifth-year students; and national examination preparation for sixth-year students. This unique system, the product of our 40-year accumulation of pedagogical resources, enables students to gradually yet thoroughly acquire high levels of knowledge and skill.
Another standout feature of the Faculty of Medicine is its abundant facilities. There are three general hospitals directly attached to this faculty—quite a unique setup in Japan. Students participate in clinical training with highly advanced equipment and technology, such as PET (positron emission tomography) equipment and the da Vinci Surgical System.
Career Opportunities
In order to advance as prospective practitioners, students need to first pass the national examination. We support sixth-year students with well-thought-out programs and strategies for succeeding on the exam. To deal with a shift in the general orientation of exam questions from memory recall to problem solving, we provide second through fourth-year students with tutorials and unit course learning that reinforce their ability to find and solve problems.
After graduation, students have the option of contributing to the development of medicine in a wide range of fields by pursuing careers as researchers in our Graduate School of Medical Sciences or careers in laboratory medicine in collaboration with other Kindai University faculties, such as the Faculty of Pharmacy and the Faculty of Biology-Oriented Science and Technology.