Faculty of Business Administration
- Main Campus (Higashiosaka City, Osaka Prefecture)
Comprehensive, Practical Training Nurtures Business People of Tomorrow
The Faculty of Business Administration offers a comprehensive program in which students obtain theoretical and practical knowledge of the business behaviors required to cope in all-around business situations.
Four departments make up this faculty: (1) the Department of Business Administration examines the theory and practice of corporate management; (2) the Department of Business and Marketing Strategy explores marketing strategies, tourism and hospitality, and service industries, and trade and finance; (3) the Department of Accounting teaches the professional skills needed to be a tax consultant, a certified public accountant, or an in-house executive accountant; and (4) the Department of Career Management covers the strategic approaches to best utilize human resources.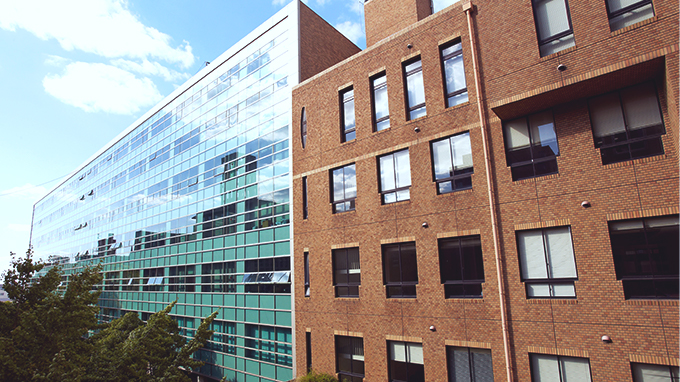 Departments and Programs
| Departments | Annual Student Admissions |
| --- | --- |
| Business Administration | 425 |
| Business and Marketing Strategy | 405 |
| Accounting | 175 |
| Career Management | 175 |
Curriculum and Facilities
Each program in the Faculty of Business Administration teaches specific skills required to perform diverse occupational functions in a wide variety of industries. With its systematic curriculum covering both the theoretical and practical aspects of business, the Faculty of Business Administration trains students to be business people capable of immediately coping with any business situation.
IT training is a highly emphasized part of our practical education. Not only do students have direct access to the university-wide KUDOS data processing center, but they also have exclusive access to MIPS (Management Information Processing Station). This center is fully equipped with the latest software useful in business and the social sciences. A variety of courses and workshops are also offered, allowing every student to specialize in information processing and obtain high-level computer skills.
Career Opportunities
We offer a clerical skills course, open to all students regardless of their area of study. Further, seminars that feature business executives as speakers or contributors are held regularly to help students discover the most up-to-date trends, issues, and information affecting real business people in the world today. These programs help students identify their future career targets and motivate them to learn various aspects within the realm of business.
The Faculty of Business Administration also offers career support services, where students obtain guidance and advice from specialized staff to resolve their individual concerns or issues about the course of their future career.