Faculty of Economics
- Main Campus (Higashiosaka City, Osaka Prefecture)
A Curriculum of Practical Learning and Economic Theory
The Faculty of Economics history is testament to Kindai University's continuous efforts to meet the needs of our changing society. What began in 1949 as the Faculty of Commerce eventually grew into the Faculty of Business and Economics. In 2003 the faculty was divided, and the Faculty of Economics was formed.
Three departments make up the Faculty of Economics: the Department of Economics, the Department of International Economics, and the Department of Public Management. Students in the Department of Economics learn the fundamentals of economic theory along with practical applications in a systematic, specialty-driven way. In addition, they develop a deep and wide knowledge base and the ability to analyze world economies and economic models.
Students in the Department of International Economics receive training to become leaders in the globalized economy, making them truly global citizens.
Students in the Department of Public Management conduct deep research into issues concerning the environment, social security, and business strategies that influence current business trends.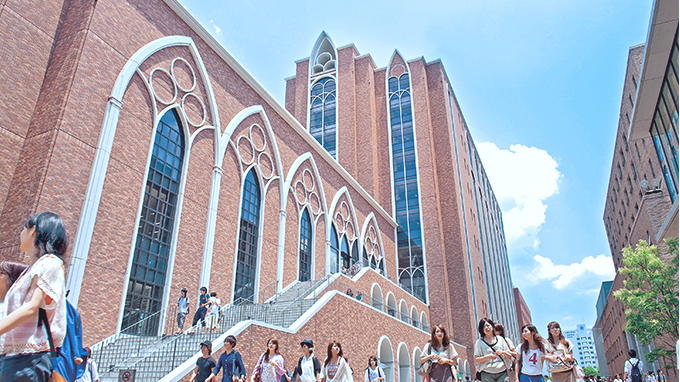 Departments and Programs
| Departments | Annual Student Admissions |
| --- | --- |
| Economics | 420 |
| International Economics | 170 |
| Public Management | 170 |
Curriculum and Facilities
Students in all three departments are required to take a seminar course, in which small classes and personal interaction offer them a real chance to develop and learn the basics of economic theory and practical usage. In addition, students are offered opportunities to be taught by native English instructors, participate in study abroad programs, and receive individual attention in small communicative English classes that teach practical language skills.
Furthermore, to help students develop the necessary skills to be useful in today's high-tech, information-based society, all IT courses are conducted in specialized computer rooms where students receive hands-on experience and training.
Career Opportunities
The Faculty of Economics has developed special courses in order to provide students with the necessary skills to help them seek employment after graduation. These practical learning courses, secretary courses, and information processing courses—all of which can be applied to real-world situations—may also lead to qualifications in those fields. The Faculty of Economics also keeps the spirit of practical science alive by inviting experts in the banking field to be guest lecturers - who offer practical real-life experience to enhance our students' education.
By helping students gain a strong background in economic theory, English proficiency, and IT skills, the Faculty of Economics broadens students' knowledge and employability, allowing graduates to utilize these skills as they move into various fields in society.