Molecular and Material Engineering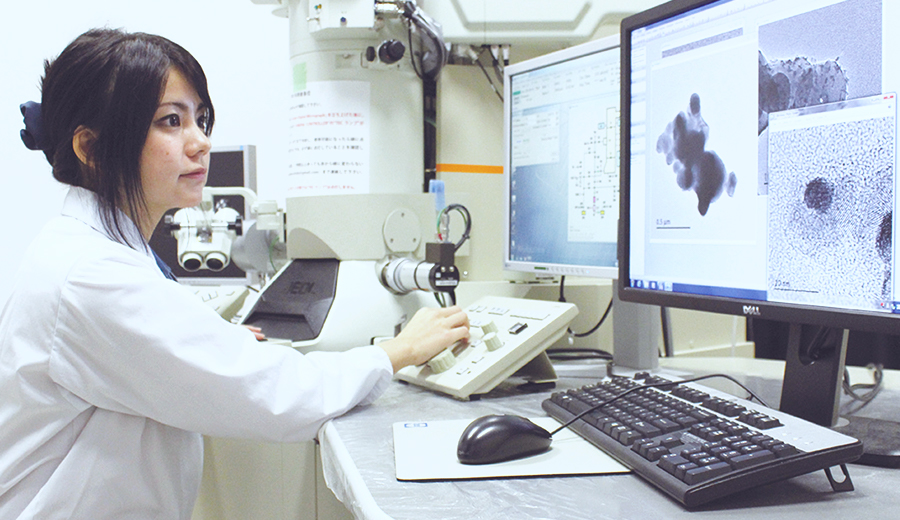 Introduction
Creativity and Interdisciplinary Programs Open Up New Scientific Territory
The Molecular and Material Engineering Major in the Graduate School of Science and Engineering Research comprises three research fields: Molecular Process Engineering, Composite Substance Engineering, and Material Construction Engineering. We take advantage of the interdisciplinary nature of these fields and provide research guidance to develop students into creative individuals who can think flexibly about wide-ranging issues.
In Molecular Process Engineering, we work to elucidate the mechanism behind photocatalytic reactions in biological systems and on solid surfaces, and we develop highly efficient photocatalytic processes. In Composite Substance Engineering, we develop functional nano substances and new synthesis methods for complex inorganic/organic substances ranging from the nano- to the mesoscale. In Material Construction Engineering, we create intelligent materials—including some used for medical purposes—based on organic molecules.
Our dynamic research activities using state-of-the-art equipment are published in academic forums and in the world's leading science journals. Students also acquire teaching skills through experience as teaching assistants.