Architectural Design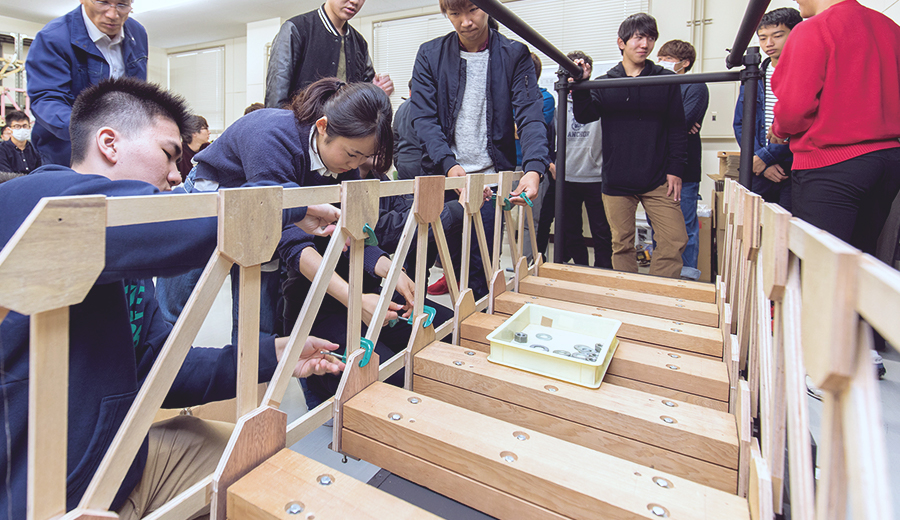 Introduction
Architects with an Innovative Spirit
There's more to architectural design than simply making buildings. Architects take lessons from history and tradition and seek to preserve our shared cultural heritage. Our objective in this school is to foster students who can create new urban landscapes through building and spatial design. We also equip them with the ability to interact intellectually with their foreign counterparts. Graduates of this school are expected to play leading roles as architects and designers in their local communities.
Urban and Environmental Design
Students learn to take a holistic approach to architectural design. Buildings are studied not in isolation but rather in the context of their urban and environmental surroundings. This enables students to acquire interdisciplinary skills and knowledge that help them think and make judgments from an integrated perspective. The curriculum places an emphasis on practical training, with students being given the opportunity to participate in internships.