Environmental Engineering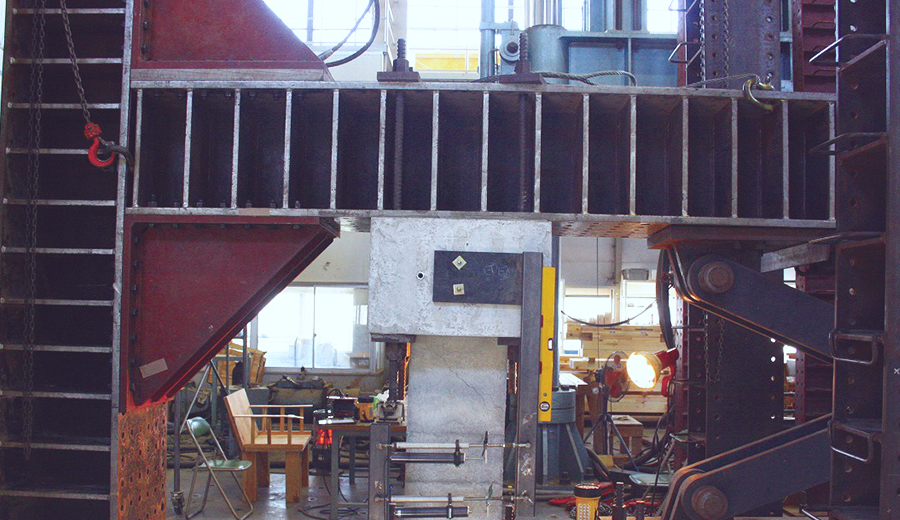 Introduction
Producing Engineers and Researchers with Highly Specialized Knowledge for Safe and Comfortable Urban Environments
Studying in the fields listed below equips students with highly specialized knowledge and helps them to develop an analytical mindset—a combination that enables them to take a holistic approach to global environmental problems. By learning about environmental engineering in the context of civil engineering and construction, and by acquiring skills in international communication, students gain the ability to contribute to global environmental protection as well as to the construction of social infrastructure.
Global and Human Environmental Engineering
The aim of this field is to equip students with the ability to deal with social needs arising from developments in the global environment and in human environments. Students learn how to promote safe and comfortable living conditions, while giving proper consideration to protecting the global environment and preserving natural resources. By conducting aquatic and ecological research as part of their studies of the global environment, students acquire the knowledge and skills required for preserving, recovering, and managing natural environments. In the field of living environments—where the focus is on environmental factors such as sound, light, and heat—students learn about various ways that energy can be conserved.
Urban and Housing Environments
This field aims to provide students with the ability to engage in the construction and management of social infrastructure and housing environments. Studies encompass the planning of housing and living environments as well as land planning for urban, regional, and national projects. Students explore issues concerning interactions between people and buildings, between buildings and other buildings, and between urban and rural areas. They also study subjects such as participatory city development (which involves engaging local populations), hazard-resistant urban planning, local transportation systems, universal design, and landscape design.
Spatial Planning
The purpose of this field is to develop personnel who can respond to social needs through the provision of architectural design and formative design. Students come to understand the purpose of architectural design and the responsibilities it entails. They conduct research from various perspectives, taking into account concepts from ergonomics, history, design theory, human welfare, and art. Through internships, open school events, and studio-style learning, students acquire the basic knowledge and skills required to plan projects, implement construction plans, adjust budgets, and accommodate legal obligations.
Structural Engineering
This field is designed to prepare students so they can respond to social needs related to structures in civil engineering and architecture. By studying structural engineering in the field of civil engineering and architecture—for example, structures made from reinforced concrete, steel, and wood-based materials—students learn a sophisticated approach to structural design. Studies encompass dynamics and structural design as well as maintenance and management. Research methods include theoretical analysis and computer simulations, with special emphasis placed on experiments.
Wind and Seismic Engineering
This field aims to foster personnel who can respond to social needs by protecting structures from the damage of earthquakes and wind. Students learn about vibration theory, seismic behavior analysis, safety assessment, and vibration control. Through this course, students acquire technological expertise that enables them to assist in protecting society from the damage of wind and earthquakes.
Material and Geotechnical Engineering
The purpose of this field is to provide students with the ability to respond to social needs by utilizing the knowledge and skills of Material Engineering and Geotechnics. Students study construction methods based on a comprehensive understanding of construction theory, how to effectively utilize materials for the protection of the natural environment, and ground behavior analysis. This field equips students to become engineers who can develop social infrastructure construction technologies that are both sustainable and environmentally friendly.