Electronic Engineering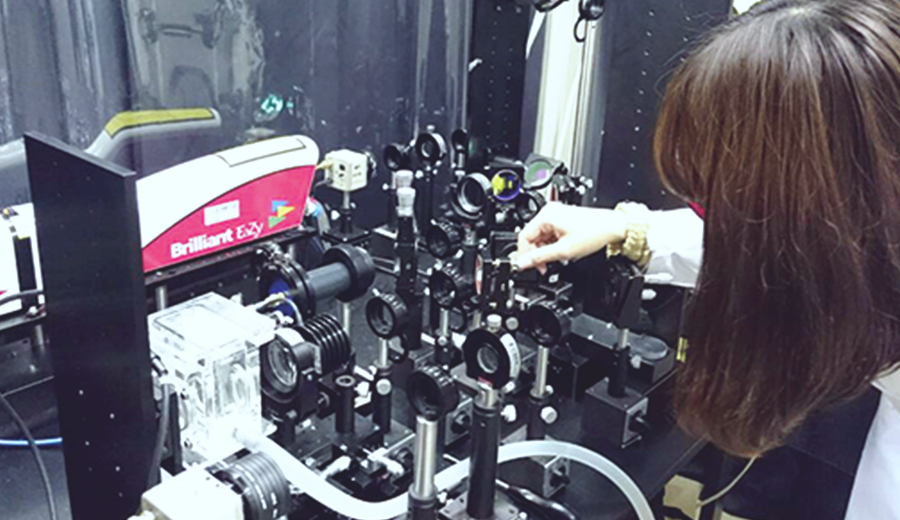 Introduction
Producing Globally Minded Engineers in a Wide Range of Specialized Fields
The Electronic Engineering Major in the Graduate School of Science and Engineering Research covers a diverse range of research fields, including materials, devices, electronic equipment, control systems, system design, information/communications, and nuclear energy. With these research fields grouped into the four courses outlined below, this major produces well-rounded engineers with expertise in each field.
Measurement and Information Systems
We take a coordinated approach to integrating research into measurement, control, and information. Our research fuses hardware and software elements in fields such as environmental information systems, sensor electronics, control engineering, mathematical information engineering, and networks.
Materials and Devices
Here our research involves optics-related subjects, such as laser application engineering, extreme optical technology, electronic/semiconductor/dielectric materials, and material processes. Other research includes development of materials for electronic devices, which are indispensable to numerous industries.
Information Processing
Research in this course involves computational science—the bedrock of today's information-oriented society. Subjects include artificial intelligence, image engineering, embedded system design, combinatorial design, communication theory, distributed processing software, computer science, and business modeling.
Nuclear Energy
Our research involves nuclear and other energy-related subjects, such as nuclear engineering, radiation metrology, and hydrogen energy.