Faculty and Researchers
Mathematics and Physics
Astronomy and Astrophysics
An introduction to faculty staff members and laboratories in the Astronomy and Astrophysics.
Note: Information on the laboratories is current as of the 2023 academic year. There may be changes to this information in the 2024 academic year.
Position

Professor

Laboratory

General Relativity and Cosmology Laboratory
General Relativity, Gravitation, Cosmology
Investigation is conducted into overall space dynamics and black holes using general relativity. A focus of research is on high-dimensional space models and high-dimensional black holes, which look at the possibilities of high-dimensional space-time.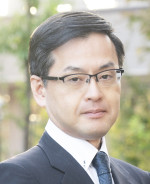 Position

Professor

Laboratory

Laboratory for Cosmology
Cosmology, Astrophysics, Galactic Astronomy
Dark matter and dark energy are mysterious substances that account for a large portion of the universe. Solutions to these mysterious substances are sought using general relativistic phenomena on cosmic scales such as gravitational lenses, gravitational waves and cosmic inhomogeneity.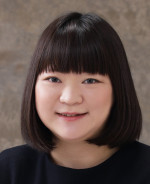 Position

Lecturer

Laboratory

High-energy Astrophysics Lab.
High-energy Astrophysics
X-ray observations have revealed that the universe is hot and energetic. My research focuses on high-energy phenomena occurring in our galaxy. I am also developing the CCD detector onboard the XRISM satellite.