Language Education
In the Faculty of Science and Engineering, students aim to acquire overall English competency based on measurable indices of achievement called the Kindai Can-Do Framework. Besides improving the passive skills of listening, reading aloud, and reading comprehension, students acquire the active skills of formulating their thoughts and expressing themselves through opinion exchange, writing, and giving presentations in English and Japanese. The aim of second language education is to help students understand the traditions and ways of thinking of a country's people through their language and to give them the opportunity to study in a way that meets the needs of today's changing world.
Language Education in the Faculty of Science and Engineering
Helping students acquire the advanced English skills needed for science and engineering
With increasing globalization of science and technology comes intensifying international competition. Engineers and researchers must more than ever be able to communicate effectively in foreign languages, especially English. Science and engineering students can expand their future options and potential by acquiring the ability to read technical documents and engage in meaningful presentations and dialogue in specialized areas. In the Faculty of Science and Engineering, we strongly advise students to take the TOEIC® test. We have also established English subjects for science and engineering students that bring together their specialties and English. And we have begun using "First Year in RI-KE," an English textbook for the Faculty of Science and Engineering and the Faculty of Architecture. Some students are already using the knowledge they have acquired to do presentations and write their graduation thesis in English. The Faculty of Science and Engineering offers support to students who are enthusiastically pursuing mastery of English.
4 Learning Systems
Graded system based on English level


Classes are divided by ability so that each student can progress at his or her own pace.

English conversation taught by native speakers


Small classes taught by a native speaker using conversational English allow the students to learn practical English.

Emphasis on TOEIC strategies
English classes use textbooks made to prepare students for the TOEIC test,
with the goal of achieving a score of 600 points by graduation.
Certificate exams count as credits


TOEIC and other English proficiency tests that students take while at Kindai count towards course credits.
Interview with high TOEIC scorer
To improve your language ability, you first have to love English. I got 870 on TOEIC!
At the end of my first year, when I took my first trip to a foreign country, I became painfully aware of how bad my English was. I wanted to be able to enjoy English, so I started by getting to like it. For example, I checked out fun overseas video websites that I learned about in my English classes. I also frequented E-Cube (The Village), where I immersed myself in conversation and games with the English-speaking staff. I also joined the Language Education Center's TOEIC strategy sessions, and in about six months I had improved my score by 200 points to 650. After a two-month overseas study trip in my second year, my score broke 800. After that, I took advanced English conversation classes that would help me on overseas trips, and I enjoyed a class on science and technology English that would help me in my major. As a result of all this, at the beginning of my third year I got 870 on the TOEIC test. If you study English for your own sake and not just to pass a test, then you'll score high on the tests anyway, and you'll open up new opportunities for yourself.
Mr. S.H.
Fourth year, Department of Mechanical Engineering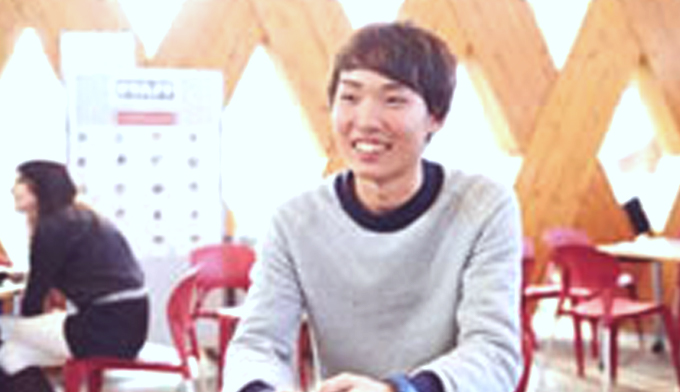 Faculty of Science and Engineering Original Textbook: "First Year in RI-KE"
It's extremely important that students get to know their university and what student life will be like in order have a fulfilling four years on campus.
The Faculty of Science and Engineering has a subject called Practical English that helps students achieve this through the use of a textbook designed by Kindai especially for Kindai students. This textbook was specially put together so that students, in particular those in the Faculty of Science and Engineering and the Faculty of Architecture, could learn about various aspect of campus life in English. No ordinary textbook, it is aimed at giving students a deeper understanding—in English—of the faculties and departments at Kindai and helping them plan their four years at university and their future career. To this end, students study this textbook carefully for their first year in the subject of Practical English.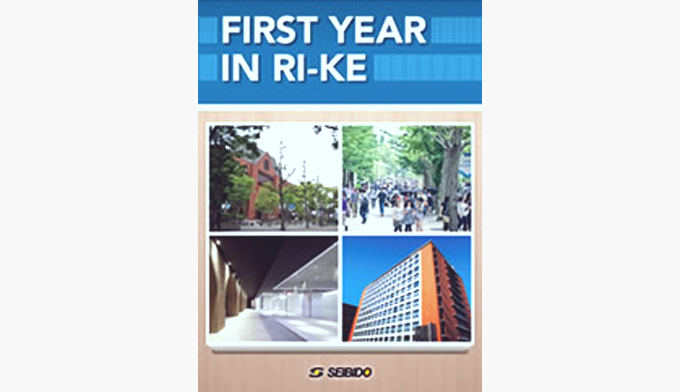 "First Year in RI-KE," the textbook for Practical English I and II
The textbook "First Year in RI-KE" is divided into three parts. The first looks at Kindai University itself through its history. When and why did Kindai come into being, and how has it grown? The next part looks at major university facilities like KUDOS and E-Cube (The Village), as well as the Language Education Center and its support for students' language study, and the various campus cafeterias and other facilities that the students will be frequenting for the next four years.
Finally, to give students a better idea of what student life will be like, the textbook looks in detail at things like long-term breaks, part-time jobs, extracurricular activities, term exams, and overseas language study trips. Here, students learn—through stories from upper-grade students—things like how to make the best use of long-term breaks, the significance of part-time jobs and extracurricular activities, and how overseas language study trips can broaden one's horizons.
Of course, the textbook also features stories of upper-grade students on topics such as all-important internships and job-seeking activities so that students can get a firsthand look at what lies ahead.
Furthermore, with Kindai being a renowned research-oriented university, the textbook has details on seminars, experiments, and industry-academia tie-ups with companies in Higashi-Osaka, where Kindai is located.
Basic and specialized seminars are at the heart of students' learning, so the textbook introduces a number of seminars in progress to see exactly what they entail. By learning what kinds of successes have come out of research at Kindai, students' curiosity will be aroused, and they will be motivated, through their English studies, to further pursue their specialty field. The textbook also highlights news for which Kindai has gained worldwide attention, such as Kindai bluefin tuna and bio-coke.
Of course, the textbook uses every possible means to help students improve their English. Besides vocabulary, students practice the four skills of reading, writing, speaking, and listening for a balanced approach to acquiring English. Each unit of the textbook ends with students giving a presentation on what they have studied so that they learn to communicate proactively, an indispensable skill in today's interconnected world. The textbook uses English expressions that the students can easily use to explain campus life to others. This will prove valuable as students interact with Kindai's foreign students, study overseas someday themselves, or eventually get a job where they need to use English. The textbook also doubles as a TOEIC test preparation aid: it contains practice questions for the TOEIC test, which is becoming an important measuring stick for Japanese companies.
We hope that students will make the most of this one-of-a-kind textbook to both gain a deeper understanding of student life at Kindai and improve their English.
Society for English Education, Faculty of Science and Engineering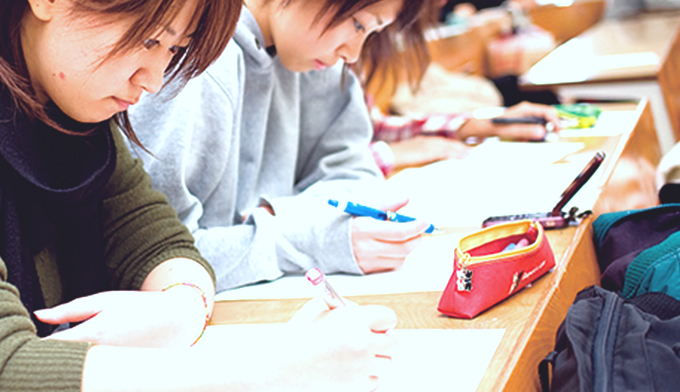 Basic seminar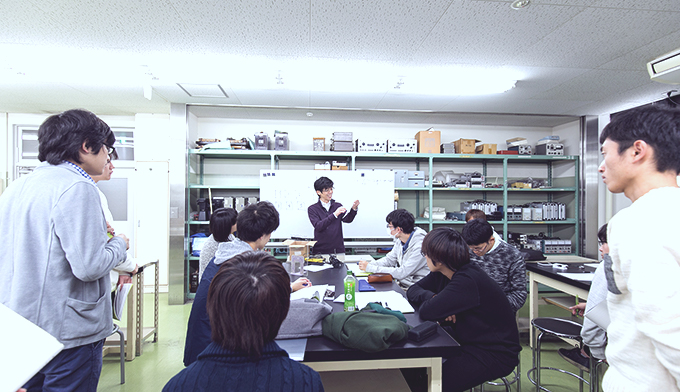 Nakano Laboratory, Department of Electric and Electronic Engineering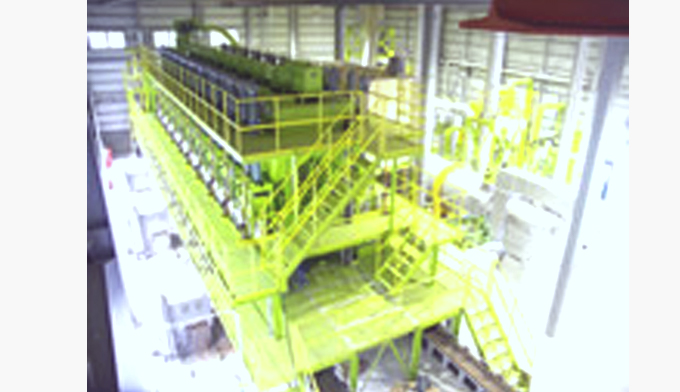 Research Institute of Bio-coke
About Shoichi Tomita (joined Department of Electric and Electronic Engineering in 2011) (from textbook Unit 7)
Shoichi Tomita graduated from Osaka Prefectural Imamiya Technical High School, where he was captain of the baseball team. In his final year of high school, his team played the baseball powerhouse PL Gakuen in the summer Osaka regional tournament. This game was reported in the Asahi Shimbun newspaper, with a focus on team captain Tomita.
In the model presentation at the end of Unit 7 in the textbook (page 96), Tomita's life on his high school baseball team is presented. The presentation had to be about 100 words, so unfortunately the entire content of his interview could not be included. However, readers get a strong impression from how Tomita was grateful for the many people he has met and the opportunities he has had. Tomita passed the fiscal 2014 Osaka prefectural teacher employment exam. He intends to use his experience playing baseball in high school and the specialized knowledge in electrics and electronics he learned at Kindai when he teaches at a technical high school.
Second Foreign Language Subjects in the Faculty of Science and Engineering
In the Faculty of Science and Engineering, second foreign language subjects (German, French, Chinese, and Korean) are electives. Today's society is networked on a global scale, and English is without a doubt the language of international communication. That being said, the world is also of diverse cultures and languages. Communication is important for Japan, and not just with Asian countries like China and Korea but also with EU countries. Japan's history and culture is the result of influences from countries beyond just the English-speaking sphere.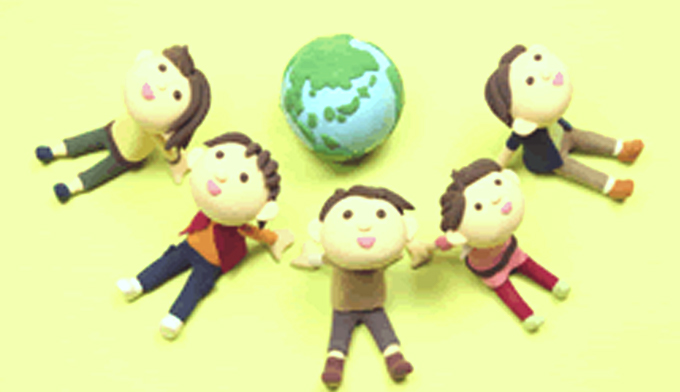 Learning a second foreign language expands your knowledge and values, and gives a chance to learn more about the native speakers of that language; an indispensable learning opportunity in today's global village. Even though class time is limited, you can still get the joy of learning. The goal is not just to gain language fluency. Words are just a means of communication; what's important is the cultural background that created these words and how it is different from your own. The more joy you get from learning, the more your language skills will progress naturally. To respect various languages is to get close to the people and culture of those languages. It may happen by way of a trip, overseas study, or a future job posting. Even if you don't speak fluently, your desire to speak various languages will gain you many friends and memories. Now, more than ever, is the time to learn a second foreign language so that you can experience the limitless w
Education System