Faculty and Researchers
Electric, Information and Mechanical Engineering
Robotics
An introduction to faculty staff members and laboratories in the Robotics.
Note: Information on the laboratories is current as of the 2023 academic year. There may be changes to this information in the 2024 academic year.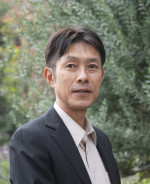 Position

Professor

Laboratory

Control Engineering Laboratory
Control Engineering, Data driven control, System Identification
Control engineering enables air conditioners to work automatically to keep room temperature constant. We study to establish controllers that bring out ultimated performances of the control objects.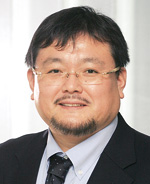 Position

Associate Professor

Laboratory

Mechatronics Laboratory
Mechatronics, Robotics, Rescue Engineering
We have developed rescue robots to search for victims in underground shopping centers in the event of a disaster. We integrate a number of conventional robots having various features in order to develop a group robot system that can be remotely manipulated.