Faculty and Researchers
Electric, Information and Mechanical Engineering
Engineering and Manufacturing
An introduction to faculty staff members and laboratories in the Engineering and Manufacturing.
Note: Information on the laboratories is current as of the 2023 academic year. There may be changes to this information in the 2024 academic year.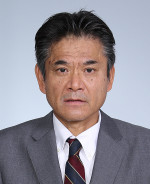 Position

Professor

Laboratory

Advanced Materials and Manufacturing Engineering Laboratory
Machining, Composites Manufacturing, Micro/Nano Fabrication, Metal Powder Injection Molding
How do we effectively utilize advanced materials to boost the capabilities, performance, and environmental adaptability of components used in products such as aircraft and automobiles? We research processing methods that form the essential foundations of manufacturing. In particular, we are developing methods and equipment for manufacturing composite materials that combine metal, polymer, and ceramic. We make materials and machines myself, and explore the importance of "Connecting with different things".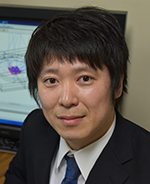 Position

Associate Professor

Laboratory

Soft Computing and Optical Design Laboratory
LED Packaging, Soft Computing, Control Theory
My research interests include LED packaging optimal design based on ray-tracing simulation and machine learning, and big-data analysis of a railway telemeter system.