Faculty and Researchers
Biology and Life Sciences
Radiology, Nuclear Medicine
An introduction to faculty staff members and laboratories in the Radiology, Nuclear Medicine.
Note: Information on the laboratories is current as of the 2023 academic year. There may be changes to this information in the 2024 academic year.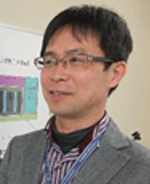 Environmental ionizing radiation, Evaluation of radiation dose, Radiation protection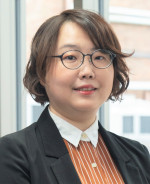 Position

Assistant Professor

Laboratory

Molecular Oncology Laboratory
Radiation Biology, Cell Biology, Space Biology
To establish effective radiation therapy, we are investigating to evaluate the mechanisms underlying the acquisition of resistance for radiation treatment in cancer cells. Additionally, our approach is to assess the combined effects of radiation and simulated microgravity on human body during prolonged stay in space.