Academic Staff and Fellows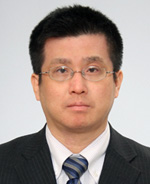 YAMAGUCHI Kentaro

Professor Doctor of Engineering
Department/Architecture  Graduate school/Environmental Engineering
In manufacturing, it is essential to get a picture of user needs and lifestyles. Using a variety of research methodologies, we gauge the needs of people who have difficulty in making their wishes known, for example, the elderly and the disabled, and study what is desirable in products, architecture, and communities from the standpoint of these people. In particular, we are undertaking comprehensive research on facilities for the elderly, from assistive devices and equipment to buildings and regional planning.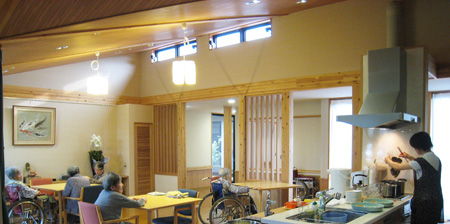 Design of Facilities for the elderly
Research Area
Architecture Planning
Research Interests
Housing for the Elderly、A Place for Community、Workshop、Person-Furniture-Space Relation
Selected Publications
A STUDY ON EFFECT OF DOWNSIZING OF THE CARE UNIT ON INDIVIDUAL CARE : A study on group living in existing nursing home (1) ,Journal of architecture and planning (587), 33-40, 2005.01
A STUDY ON THE FACILITY MANAGEMENT AND THE RESIDENTS' LIFE IN SATELLITE NURSING HOME ,Journal of architecture and planning (649),559-568, 2010.03
A STUDY ON THE DAMAGE AND BUSINESS CONTINUITY AT FACILITIES FOR THE ELDERLY BY GREAT EAST JAPAN EARTHQUAKE ,Journal of architecture and planning (690),1733-1742, 2013.08
Research and Achievements
Education
(Master's/Doctral Course)
Graduate School of Engineering, Kyoto University
Housing for Life and Well-Being Laboratory
E-mail
yamaguchi(at)arch.kindai.ac.jp

Note that this e-mail address has replaced the "@" with "(at)" to prevent spam. When e-mailing, replace the "(at)" with "@".
Academic Staff and Fellows