Academic Staff and Fellows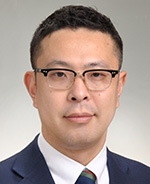 ABUKU Masaru

Associate Professor PhD
Department/Architecture  Graduate school/Environmental Engineering
We research the comfort, energy efficiency, and durability of buildings.
Research Area
Building Physics
Research Interests
Research on heat and moisture characteristics of buildings
Selected Publications
(1)M. Abuku, H. Janssen, J. Poesen, S. Roels. 2009. Impact, absorption and evaporation of raindrops on building facades, Building and Environment 44(1), 113-124.
(2)M. Abuku, H. Janssen, S. Roels. 2009. Impact of wind-driven rain on historic brick wall buildings in a moderately cold and humid climate: numerical analyses of mould growth risk, indoor climate and energy consumption, Energy and Buildings 41(1), 101-110.
(3)M. Abuku, B. Blocken, S. Roels. 2009. Moisture response of building facades to wind-driven rain: comparison of field measurements and numerical simulations, Journal of Wind Engineering and Industrial Aerodynamics 97(5-6), 197-207.
Research and Achievements
Education
(Undergraduate Course)
Katholieke Universiteit Leuven
Laboratory of Environmental Engineering in Architecture
E-mail
abuku(at)arch.kindai.ac.jp

Note that this e-mail address has replaced the "@" with "(at)" to prevent spam. When e-mailing, replace the "(at)" with "@".
Academic Staff and Fellows