Academic Staff and Fellows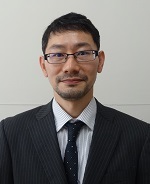 YANAGIHARA Takao

Associate Professor Dr.engneering
Department/Civil and Environmental Engineering  Graduate school/Environmental Engineering
We research the relationship between people and the social environment from a variety of perspectives, such as engineering, health and well-being, psychology, and cognitive science. In particular, in recent years, we have also been doing R&D on equipment to support independent living by people with disabilities.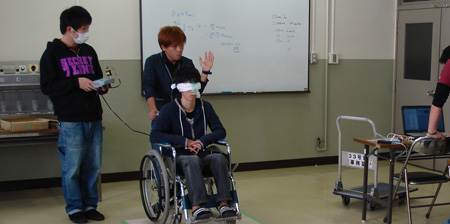 Evaluation of body Vibrations during Manual Wheelchair Running
Research Area
Transportation Planning
Research Interests
Reserch on improving transport accessibility
Reserch on local transportation system
Reserch on mobility and health of eldery people
Selected Publications
Takao YANAGIHARA, Masanao SHIMADA and Takehiko DAITO,
CONSIDERATION ABOUT THE SPECIAL QUALITY BETWEEN THE GOING OUT FREQUENCY AND TRAVEL BEHAVIOR OF THE ELDERLY OR PEOPLE WITH ESTRICTED MOBILITY,Journal of JSCE partD,Vol.73,No.5 p.I_761-I_769、2017
Takao YANAGIHARA, Kenji INOUE, Mitsutoshi KASHIWASE, Yuji MATSUDA and Toshiaki HARA ,ASSESSMENT OF FUNCTION OF LOW VISION PEOPLE AND ENVIRONMENTAL FACTORS USING INTERNATIONAL CLASSIFICATION OF FUNCTIONING, DISABILITY AND HEALTH ,Journal of JSCE partD,Vol.72,No.4 pp.278-287、2016
Floor guidance systems for the visually disabled (Patent No.5501865)、2014
Research and Achievements
Education
(Undergraduate Course)
Kindai University
Welfare Planning Laboratory
E-mail
tyanagihara(at)civileng.kindai.ac.jp

Note that this e-mail address has replaced the "@" with "(at)" to prevent spam. When e-mailing, replace the "(at)" with "@".
Academic Staff and Fellows