Academic Staff and Fellows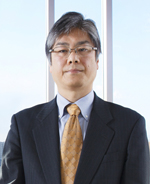 TAKEHARA Kohsei

Professor Dr. Eng.
Department/Civil and Environmental Engineering  Graduate school/Environmental Engineering
We are engaged in a wide range of research including gas transport phenomena in oceans and surrounding flow fields related to the motion of microorganisms. In addition, we are studying the phenomenon of water droplets and gas bubbles using the world's fastest video camera developed at this university.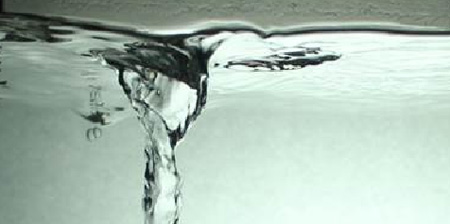 Study on interfacial hydraulics using image processing techniques
Research Area
Hydraulics
Research Interests
Development of Image velocimetry
Gas Transfer at Water Surfaces
Control of Intake Vortex at Hydraulic Power Plants
Selected Publications
Experimental study on effects of vortex-preventing devices for suppressing air entrainment inside surface intake facility, Journal of Japan Society of Civil Engineering Ser. B1(Hydraulic Engineering),Vol. 70, No. 4, pp. I_757-I_762, 2014
Drop impact entrapment of bubble rings, Journal of Fluid Mech., vol. 724, pp. 234-258, 2013.
von Karman Vortex Street within an Impacting Drop, Phys. Rev. Lett., Vol. 108, pp. 264506-1~ 264506-5, 2012
Research and Achievements
Education
(Undergraduate Course)
B.S.: Kyushu Institute of Technology
M.S.: Kyushu Univierdity
D.S.: Kyushu University
Environmental Hydraulic Laboratory
E-mail
takehara(at)civileng.kindai.ac.jp

Note that this e-mail address has replaced the "@" with "(at)" to prevent spam. When e-mailing, replace the "(at)" with "@".
Academic Staff and Fellows