Academic Staff and Fellows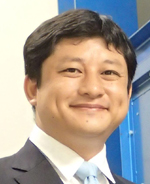 Takayuki FUMOTO

Associate Professor Doctor of Engineering
Department/Civil and Environmental Engineering  Graduate school/Environmental Engineering
We are working to elucidate deformation and fracture behavior within materials, the distribution of deterioration in concrete, and optimal conditions for producing bio-coke, building on particulate measurements, deterioration distributions, and deformation measurements, from 3D X-ray computed tomography (CT) images. We will also clarify the physical properties of recycled materials and the characteristics of various types of concrete using them.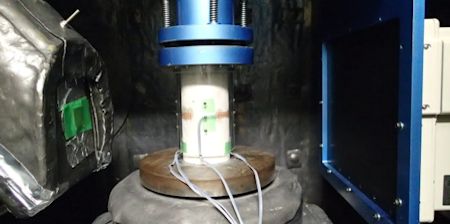 An X ray CT image of porous concrete
Research Area
Concrete Engineering, Construction Materials, Environmental Materials
Research Interests
(1)Three-dimensional quality evaluation in materials using X-rays CT
(2)Characteristic evaluation of concrete
(3)Characteristic of concrete using recycling materials
(4)Internal quality evaluation of Bio-Coke
Research and Achievements
Education
(Undergraduate Course)
Osaka City University
Education
(Master's/Doctral Course)
Osaka City University
Environment Material Laboratory
E-mail
fumoto(at)civileng.kindai.ac.jp

Note that this e-mail address has replaced the "@" with "(at)" to prevent spam. When e-mailing, replace the "(at)" with "@".
Academic Staff and Fellows