Academic Staff and Fellows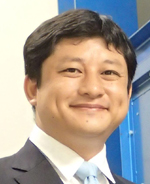 FUMOTO Takayuki

Professor Doctor of Engineering
Department/Civil and Environmental Engineering  Graduate school/Environmental Engineering
For materials such as cement-based materials, asphalt materials, polymer-based materials, and recycled materials, image measurement of three-dimensional X-ray CT images enables measurement of particles, deformation distribution, deterioration distribution, void path measurement, etc. inside the material. Measure. Based on the results, the material arrangement, internal deformation-destruction mechanism, deterioration progress mechanism, and optimal manufacturing conditions are considered. Then, based on the characteristics, we propose a useful usage method.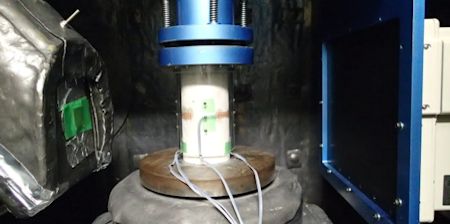 An X ray CT image of porous concrete
Research Area
Concrete Engineering, Construction Materials, Environmental Materials
Teaching (Undergraduate Course)
Construction Materials, Construction Recycling Engineering, General Exercise 1, Environmental Engineering Experiments, Basic Seminar 1-2, Disaster Prevention Engineering, Graduation Research Seminar, Graduation Research, Introduction to Civil and Environmental Engineering
Teaching (Graduate Course)
Advanced Materials Science, Advanced Material Properties Engineering
Research Interests
(1)Three-dimensional quality evaluation in materials using X-rays CT
(2)Characteristic evaluation of concrete
(3)Characteristic of concrete using recycling materials
(4)Internal quality evaluation of Bio-Coke
Research and Achievements
Education
(Undergraduate Course)
Osaka City University
Education
(Master's/Doctral Course)
Osaka City University
Environment Material Laboratory
E-mail
fumoto(at)civileng.kindai.ac.jp

Note that this e-mail address has replaced the "@" with "(at)" to prevent spam. When e-mailing, replace the "(at)" with "@".
Academic Staff and Fellows