Academic Staff and Fellows
YUMOTO Masaki

Professor Doctor of Enginnering
Department/Electric and Electronic Engineering  Graduate school/Electronic Engineering
We are doing research using techniques that fuse information and knowledge processing technologies with system technologies such as simulation and optimization techniques. Our goal is to enable computers to replace humans for intellectual tasks such as identifying problems and formulating solutions to them.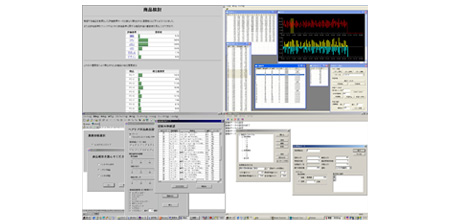 Examples of research about information systems
Research Area
Information Systems Engineering,
Intelligent Information Processing
Research Interests
Decision Support based on Data Mining, Development of Sales Promotion and Recommendation System, Fault Detection from Measured Time-series Data
Selected Publications
(1) Fault Detection method with Decision rule of Rough set based onQualitative model in Building Air-conditioning System, Transaction of IEEJ,Vol.138-C, No.12.pp.1613-1624 (2018.12)(in Japanese)
(2) Development of Product Recommendation System with AHP according to alternatives' evaluation with Normalization allocation and Hough conversion, Transaction of IEEJ, Vol.138-C,No.7.pp.886-898 (2018.7) (in Japanese)
(3) Development of recommendation system in Rough set for a leasehold house for students based on target user's three step evaluation, Transaction of IEEJ, Vol.138-C, No.4.pp.441-451 (2018.4) (in Japanese)
Research and Achievements
Education
(Undergraduate Course)
BE from Osaka University
Education
(Master's/Doctral Course)
ME and DE from Osaka University
Information Systems Engineering Laboratory
E-mail
yumoto(at)ele.kindai.ac.jp

Note that this e-mail address has replaced the "@" with "(at)" to prevent spam. When e-mailing, replace the "(at)" with "@".
Academic Staff and Fellows