Academic Staff and Fellows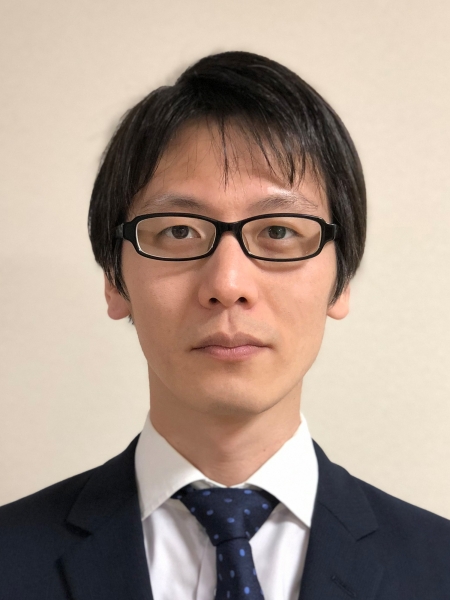 YOSHIDA Shuhei

Lecturer Ph.D. in Engineering
Department/Electric and Electronic Engineering  Graduate school/Electronic Engineering
We are addressing research and development on measurement, display, visualization, and information storage technologies based on holography.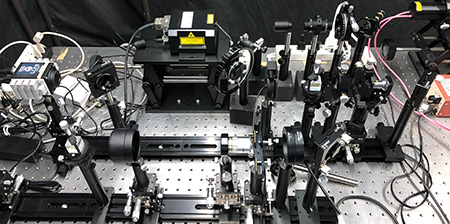 Optical system of digital holography
Research Area
Optical Engineering,
Holography,
Information Storage Engineering
Teaching (Undergraduate Course)
Synthetic Seminar 1, 2
Calculus I, II
Fundamentals of Electronic Circuits
Differential Equations
Fourier and Laplace Transform
Experiments for Electrical and Electronic Engineering
Experiments for Engineering Design
Seminar for Bachelor Thesis
Individual Study for Bachelor Thesis
Teaching (Graduate Course)
Information Storage Engineering
Advanced Research on Electronic Engineering
Research Interests
Digital Holography
Computer Generated Hologram
Holographic Data Storage
Optical Simulation
Diffractive Optical Element
Selected Publications
Shuhei Yoshida, Keizo Nakayama, "Two-step method for fast phase-shifting digital holography using ferroelectric liquid crystal retarder," OSA Continuum 2 (6), pp. 1908-1916 (2019).
Shuhei Yoshida, Shuma Horiuchi, "Rigorous Bragg condition for volume holographic gratings with anisotropic distortion," Appl. Opt. 57 (23), pp. 6699-6706 (2018).
Shuhei Yoshida, "Measurement of moving objects with phase-shifting digital holography using liquid crystal retarder," Opt. Commun. 420, pp. 141-146 (2018).
Research and Achievements

Digital holography
Holographic data storage
Computer-generated holography
Optical simulation

Affiliated Academic Societies
The Institute of Electronics, Information and Communication Engineers
The Japan Society of Applied Physics
The Institute of Electrical Engineers of Japan
Education
(Undergraduate Course)
B.S. (Engineering), Tokyo University of Science
Education
(Master's/Doctral Course)
Ph.D. (Engineering), Graduate School of Tokyo University of Science
Biography
2012-2016 Assistant Professor, Department of Applied Electronics, Tokyo University of Science
2010-2012 Research Fellowship for Young Scientists, Japan Society for the Promotion of Science
Photonics Engineering Laboratory
E-mail
yshuhei(at)ele.kindai.ac.jp

Note that this e-mail address has replaced the "@" with "(at)" to prevent spam. When e-mailing, replace the "(at)" with "@".
Academic Staff and Fellows