Academic Staff and Fellows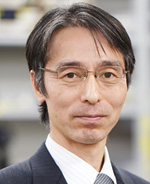 Minoru YOSHIDA

Professor Ph. D
Department/Electric and Electronic Engineering  Graduate school/Electronic Engineering
This lab does research on the fundamentals and potential applications of light, revolving not only around optical communications, but also the development of new lasers that use optical fibers. We also promote development of new optical technologies and enjoy discovering previously unknown phenomena involving light.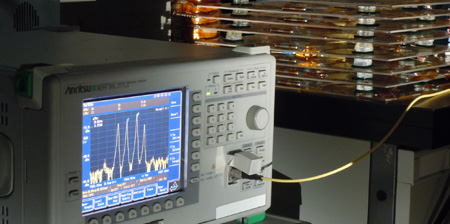 High power fiber laser system by applying coherent coupling technology
Research Area
Optical Fibers, Fiber Lasers, Laser Engineering
Research Interests
High power fiber laser
Femto second fiber laser
Optical phase combine and phase coupling with optical fiber
Selected Publications
(1) 10 kW peak power pulse fiber laser and the applications, The International Symposium on Visualization in
Joining & Welding Science through Advanced Measurement and Simulation, Vol.2, pp.23-24(2012)
(2) Development of Variable pulse width mode-locked femtosecond laser by applying coherent coupling technology,Optics Letters,Vol. 39,No. 24,pp.6851-6854(2014)
(3) パルスファイバレーザーの高出力化を目的とした全ファイバ型位相加算レーザーシステムの開発、電気学会論文誌C,Vol.136,No. 1,pp. 70-75(2016)
Research and Achievements
Fiber Optics Laboratory
E-mail
yoshida(at)ele.kindai.ac.jp

Note that this e-mail address has replaced the "@" with "(at)" to prevent spam. When e-mailing, replace the "(at)" with "@".
Academic Staff and Fellows