Academic Staff and Fellows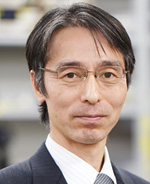 YOSHIDA Minoru

Professor Ph. D
Department/Electric and Electronic Engineering  Graduate school/Electronic Engineering
This lab does research on the fundamentals and potential applications of light, revolving not only around optical communications, but also the development of new lasers that use optical fibers. We also promote development of new optical technologies and enjoy discovering previously unknown phenomena involving light.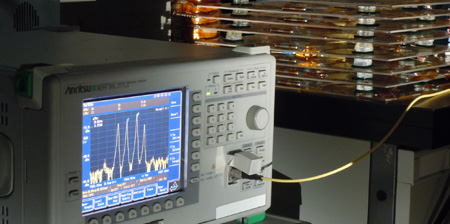 High power fiber laser system by applying coherent coupling technology
Research Area
Optical Fibers, Fiber Lasers, Laser Engineering
Research Interests
High power fiber laser
Femto second fiber laser
Optical phase combine and phase coupling with optical fiber
Selected Publications
(1)共振器長制御によるコヒーレント共振器結合ファイバレーザーの高多重化、レーザー研究、Vol. 44、No. 6、pp. 385-389(2016)
(2)All-fiber phase-control-free coherent-beamcombining toward femtosecond-pulse amplification、
Optics Communications、Vol. 382、pp. 556–558(2016)
(3)Temperature-dependent fluorescence decay and energy transfer in Nd/Cr:YAG ceramics、Optical Materials、90、pp. 215-219(2019)
Research and Achievements
Fiber Optics Laboratory
E-mail
yoshida(at)ele.kindai.ac.jp

Note that this e-mail address has replaced the "@" with "(at)" to prevent spam. When e-mailing, replace the "(at)" with "@".
Academic Staff and Fellows