Academic Staff and Fellows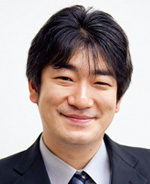 TAKEMURA Yuichiro

Associate Professor Doctor of Science
Department/Electric and Electronic Engineering  Graduate school/Electronic Engineering
Plasma is variously employed in, for example, plasma TVs and welding, and it has become an absolutely essential industrial technology. We are making practical application of this plasma and conducting research to find uses for it in a variety of other fields.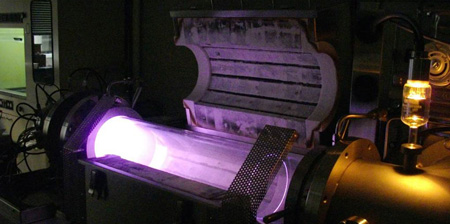 Electron Beam Excited plasma
Research Area
Plasma Engineering
Research Interests
Plasma nitriding
Interaction of plasma and liquid
Plasma sterilization
plasma deposition
Development of plasma device
Selected Publications
"Decomposition of Methylene Blue by using an Atmospheric Plasma Jet with Ar, N2, O2, or Air" Y. Takemura, N. Yamaguchi, T. Hara Jpn. J. Appl. Phys. Vol.52 pp. 056102 (2013)

"Inactivation of Escherichia coli Using the Atmospheric Pressure Plasma Jet of Ar gas" T. Homma, M. Furuta, and Y. Takemura Jpn. J. Appl. Phys. Vol.52 pp. 0036201 (2013)

"Development of atmospheric plasma jet with long flame" Y. Takemura, N. Yamaguchi and T. Hara IEEE Transactions on Plasma Science vol.37, issue:8, Part2, ,1604-1606.(2009)
Education
(Undergraduate Course)
Department of Applied Physics, Waseda University
Graduate School of Pure and Applied Sciences, University of Tsukuba
Plasma Engineering Laboratory
E-mail
takemura(at)ele.kindai.ac.jp

Note that this e-mail address has replaced the "@" with "(at)" to prevent spam. When e-mailing, replace the "(at)" with "@".
Academic Staff and Fellows