Academic Staff and Fellows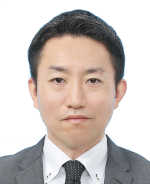 NAKAI Masaaki

Associate Professor Doctor of Engineering
Department/Mechanical Engineering  Graduate school/Mechanical Engineering
Development of new alloys and improvement in mechanical properties of alloys for biomedical applications are studied by controlling microstructures via optimizing chemical compositions and fabrication process conditions.
Research Area
Metallic Materials Science and Engineering, Biomaterials Science and Engineering
Research Interests
Developments of Titanium Alloys and Metallic Devices for Biomedical Applications
Improvements in Mechanical Properties of Titanium Alloys through Microstructure Control
Selected Publications
(1) M. Nakai, M. Niinomi, X.F. Zhao and X.L. Zhao: Self-adjustment of Young's modulus in biomedical titanium alloys during orthopaedic operation, Mater. Lett. 65 (2011) 688-690.
(2) M. Nakai, M. Niinomi and T. Oneda: Improvement in fatigue strength of biomedical β-type Ti-Nb-Ta-Zr alloy while maintaining low Young's modulus through optimizing ω-phase precipitation, Metall. Mater. Trans. A 43 (2012) 294-302.
(3) M. Nakai, M. Niinomi, J. Hieda, K. Cho, Y. Nagasawa, T. Konno, Y. Ito, Y. Itsumi and H. Oyama: Reduction in anisotropy of mechanical properties of coilable (α+β)-type titanium alloy thin sheet through simple heat treatment for use in next-generation aircraft applications, Mater. Sci. Eng. A 594 (2014) 103-110.
Education
(Undergraduate Course)
Nagoya Univeristy
E-mail
nakai(at)mech.kindai.ac.jp

Note that this e-mail address has replaced the "@" with "(at)" to prevent spam. When e-mailing, replace the "(at)" with "@".
Academic Staff and Fellows