Academic Staff and Fellows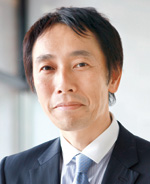 KAJIWARA Shinji

Associate Professor Doctor of Energy Sience
Department/Mechanical Engineering  Graduate school/Mechanical Engineering
We conduct research into improving the safety, comfort, and driving environment of cars by using a driving simulator and computer analysis to measure a number of factors of the car driver.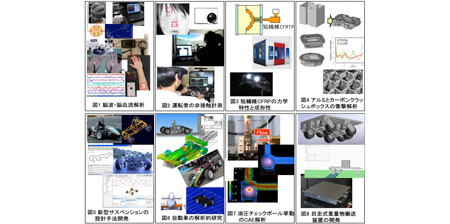 Research subject
Research Area
Automotive Engineering, Mechanical Design
Research Interests
Autonomous car Driving, Evaluation of Driver's Mental Workload, Hydraulic L-shaped check ball behavior using CAE analysis, New Suspension Mechanism for a Formula Car
Selected Publications
(1)  Passive variable rear-wing aerodynamics of an open-wheel racing car, Automotive and Engine Technology 2(1-4) 107-117 (2017).
(2) EVALUATION OF DRIVER'S MENTAL WORKLOAD BY FACIAL TEMPERATURE AND ELECTRODERMAL ACTIVITY UNDER SIMULATED DRIVING CONDITIONS,International Journal of Automotive Technology,Vol.15,No.1,pp.65-70 (2014).
(3) Effect of the check ball and inlet position on hydraulic L-shaped chek ball behavior,Journal of Fluids and Structures,Vol.48,pp.497-506 (2014).
Education
(Undergraduate Course)
BE and ME from Tohoku University
Education
(Master's/Doctral Course)
DE from Kyoto University
Mechanical Functional Design Laboratory
E-mail
kajiwara(at)mech.kindai.ac.jp

Note that this e-mail address has replaced the "@" with "(at)" to prevent spam. When e-mailing, replace the "(at)" with "@".
Academic Staff and Fellows