Academic Staff and Fellows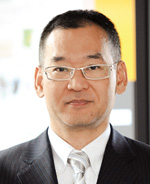 IDA Tamio

Professor Doctor of engineering
Graduate school/Mechanical Engineering
We do research and education in multiple domains, while, with a focus on areas such as biofuel, hyperthermia for treating brain cancer, and microcombustion science, fostering industry-government-academia tie-ups, collaborating with other faculties and departments, and doing joint research in other fields—in Japan and internationally.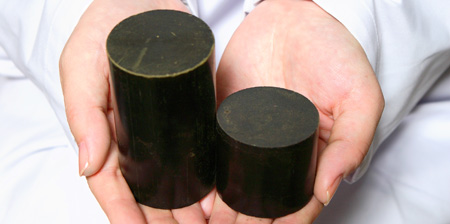 Biocoke
Research Area
Renewable Energy, Microcombustion Science, Scale Modeling Engineering, Coating/Drying Engineering
Research Interests
Next generation: Biocoke development、Micto-flame combustion research、Development of Hyperthermia、Quick quaring
Selected Publications
1)New Energy and Industrial Technology Development Organization/2011Bio-energy Technology Development/Strategic Development of Next-generation Bioenergy Utilization Technology/Development of High Density, High Carbonization Ratio Solid Fuel Using Advanced Torrefaction Technology
2)Japan Science and Technology Agency/2014 Promotion of Industry-Academic-Government Cooperation/ Biocoke Business Production Project by utilization Biomass on Oversea
3)Tamio IDA, Ryogo TAKAGI, Satoru MIZUNO, Edmundo SANCHEZ Jr. and Kunihiko NAMBA/A Study on the Physical Properties as Affected by Formation Conditions of
High Density Bio-solid Fuel Made from Green Tea/Smart Prpcess Association,Vol.2,No.2,pp.83-87(2013)
Research and Achievements
Education
(Undergraduate Course)
Toyohashi university of technology
Education
(Master's/Doctral Course)
Toyohashi university of technology
Micro-Energy Laboratory
E-mail
tami3001(at)kindai.ac.jp

Note that this e-mail address has replaced the "@" with "(at)" to prevent spam. When e-mailing, replace the "(at)" with "@".
Academic Staff and Fellows