Academic Staff and Fellows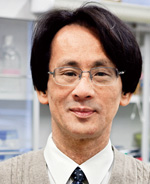 TSUJIUCHI Toshifumi

Professor Doctor of Medical Science (DMSc)
Department/Life Science  Graduate school/Science
Cancer progresses in stages: as genetic abnormalities accumulate, it progresses from precancerous lesions to cancer. In addition to searching for genetic mutations of unfavorable prognoses, refractory cancer, such as in pancreatic cancer, lung cancer, and bone cancer, research includes cell function analysis through the creation of cancer cells to knock down target genes. The goal is to shed light on molecular mechanisms in cancer infiltration and metastases, and in the acquisition of resistance to anti-cancer drugs.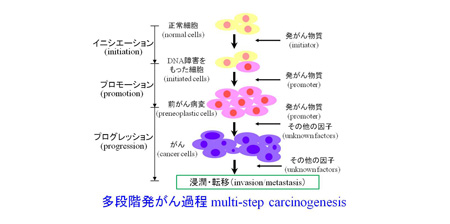 multi-step carcinogenesis
Research Area
Molecular Oncology, Diagnostic Pathology, Experimental Pathology
Research Interests
Roles of lipid G-protein coupled receptors in malignant progression of cancer cells
Selected Publications
(1) LPA5-mediated signaling induced by endothelial cells and anticancer drug regulates cellular functions of osteosarcoma cells. Exp Cell Res. 2020, doi: 10.1016/j.yexcr.2020.111813
(2) Modulation of chemoresistance by lysophosphatidic acid (LPA) signaling through LPA5 in melanoma cells treated with anticancer drugs. Biochem Biophys Res Commun. 2019 (517) 359-363.
(3) Involvement of LPA signaling via LPA receptor-2 in the promotion of malignant properties in osteosarcoma cells. Exp Cell Res. 2018 (369) 316-324.
Research and Achievements
Education
(Master's/Doctral Course)
Nara Medical University Graduate School
Molecular Oncology Laboratory
E-mail
ttujiuch(at)life.kindai.ac.jp

Note that this e-mail address has replaced the "@" with "(at)" to prevent spam. When e-mailing, replace the "(at)" with "@".
Academic Staff and Fellows