Academic Staff and Fellows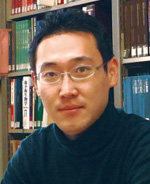 SHIMAMOTO Shigeru

Lecturer Ph.D. (Pharmacy)
Department/Life Science  Graduate school/Science
The function of proteins depends on its native tertiary structure. In order to clarify their function mechanism and regulate their function, we perform the structure determination of proteins and thermodynamic analysis.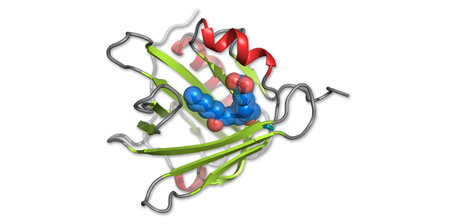 Interaction between Protein and Ligand.
Research Area
Structural Biology, Thermodynamics
Selected Publications
1)ITC Analysis of Ligand Binding to Lipocalin-type Prostaglandin D Synthase., Netsu Sokutei, 44(3), 108-116 (2017)
2)N-terminal HCV core protein fragment decreases 20S proteasome activity in the presence of PA28γ., Biochem. Biophys. Res. Commun., 509(2), 590-595 (2019)
3)Crystal structure of the dog allergen Can f 6 and structure-based implications of its cross-reactivity with the cat allergen Fel d 4., Sci. Rep., 9(1), 1503 (2019)
Education
(Undergraduate Course)
Osaka Universitry
Molecular Function and Structure Regulation Laboratory
E-mail
sshimamoto(at)life.kindai.ac.jp

Note that this e-mail address has replaced the "@" with "(at)" to prevent spam. When e-mailing, replace the "(at)" with "@".
Academic Staff and Fellows