Academic Staff and Fellows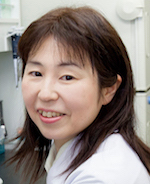 HAYASAKA Haruko

Associate Professor Doctor of Medicine
Department/Life Science  Graduate school/Science
Immune cells act to protect us from disease-causing agents by attacking them. Cancer cells move from the primary lesion to other organs and proliferate. Research is conducted on the mechanisms of how cells move around inside the body and work in a specific location.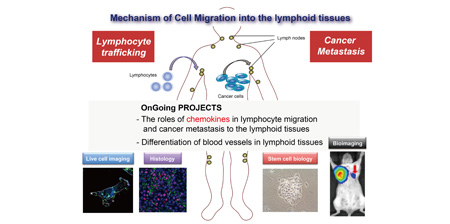 Immune cell migration and tumor metastasis to lymph nodes
Research Area
Molecular Biology, Cell Biology, Immunology
Research Interests
Regulation of immne cell and cancer cell migration and trafficking.
Tissue-specific differentiation of blood vessels.
Education
(Undergraduate Course)
BSc from Osaka University.
Education
(Master's/Doctral Course)
MSc and PhD from Osaka University
Immune Molecular Function Laboratory
E-mail
hhayasaka(at)life.kindai.ac.jp

Note that this e-mail address has replaced the "@" with "(at)" to prevent spam. When e-mailing, replace the "(at)" with "@".
Academic Staff and Fellows