Academic Staff and Fellows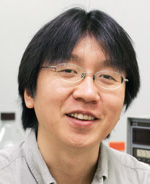 Teruki HAGIWARA

Lecturer
Department/Life Science 
1) Using cells extracted from mice, investigation is carried out on the effect of drugs on cerebral ventricle ependymal cell ciliary beating and on oocyte CA2+ oscillations. 2) Investigation is carried out on the transport of sodium ions across the alveolar epithelium, and changes during inflammation.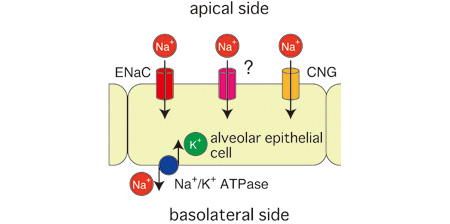 Transport of sodium ion in alveolar epithelial cells
Research Area
Cell Biology, Molecular Biology
Selected Publications
(1)Contribution of concentration-sensitive sodium channels to the absorption of alveolar fluid in mice. (2016)
(2)The organic mercury compounds, methylmercury and ethylmercury, inhibited ciliary movement of ventricular ependymal cells in the mouse brain around the concentrations reported for human poisoning. (2016)
(3)Gene expression of the concentration-sensitive sodium channel is suppressed in lipopolysaccharide-induced acute lung injury in mice. (2017年)
Environmental Biology Laboratory
E-mail
hagi(at)life.kindai.ac.jp

Note that this e-mail address has replaced the "@" with "(at)" to prevent spam. When e-mailing, replace the "(at)" with "@".
Academic Staff and Fellows