Academic Staff and Fellows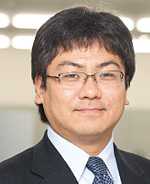 KAMIYAMA Tadashi

Professor Doctor of Science
Department/Science  Graduate school/Science
Research on elucidating the so-called "blueprint" and "operating manual" of proteins by understanding the nature of proteins under a variety of conditions (temperature, pressure, solvents, additives, etc.).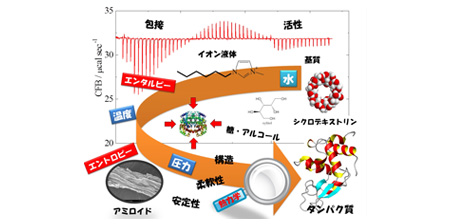 Elucidation of relationships between function, structure, and physical property of protein
Research Area
Biophysical Chemistry, Solution Chemistry
Research Interests
(1)Study of relationship between protein stability, flexibility, and structure
(2)Study of relationship between protein and additive
(3)Thermodynamic study of inclusion mechanism and solvent
Selected Publications
(1) Pressure-Sensitive Reaction Yield of the TePixD Blue-Light Sensor Protein, J. Phys. Chem. B, (2015) 119(7),2897-2907
(2) Thermodynamics of fibrous aggregation of cytochrome c with 1,4-dioxane, Thermochimica Acta, (2018) 659, 8-12
(3) Thermodynamics and kinetics of aggregation of myoglobin with 1,4-dioxane, Netsu Sokutei, (2018) 45(2), 63-69
Research and Achievements
Education
(Undergraduate Course)
BE, ME, and DE from Hiroshima University
Physical Chemistry Laboratory
E-mail
kamiyama(at)chem.kindai.ac.jp

Note that this e-mail address has replaced the "@" with "(at)" to prevent spam. When e-mailing, replace the "(at)" with "@".
Academic Staff and Fellows