Academic Staff and Fellows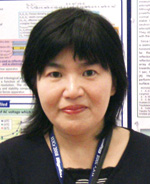 YANO Yohko

Associate Professor PhD (Natural Science)
Department/Science  Graduate school/Science
Protein comes in various complex structures in the body in order to perform its functions. On the other hand, it easily changes form and loses its functions. These structural changes are observed using the world's brightest X-rays in order to understand the mechanisms behind the formation of protein structures.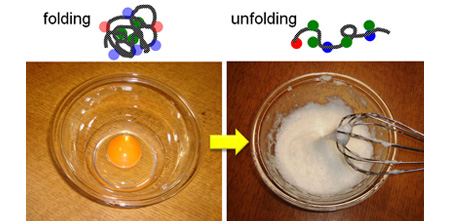 Protein unfolding observed at an air-water interface
Research Area
Biophysics, Chemical Physics, Structural Chemistry
Research Interests
Kinetics of protein unfolding of interface

Development of X-ray reflectometer

Liquid droplets generated by ultrasound
Selected Publications
(1)"Initial Conformation of Adsorbed Proteins at an Air–Water Interface"
YF Yano, E Arakawa, W Voegeli, T Matsushita,The Journal of Physical Chemistry B, 122, 4662-4666(2018)
(2) "Hofmeister Anion Effects on Protein Adsorption at an Air–Water Interface"
YF Yano, Y Kobayashi, T Ina, K Nitta, T Uruga, Langmuir 32, 9892-9898 (2016)
(3) "Kinetics of protein unfolding at interfaces"
YF Yano, Journal of Physics: Condensed Matter 24, 503101 (2012)
 
Research and Achievements
Education
(Undergraduate Course)
Gakusyuin University
Biophysics Laboratory
E-mail
yano(at)phys.kindai.ac.jp

Note that this e-mail address has replaced the "@" with "(at)" to prevent spam. When e-mailing, replace the "(at)" with "@".
Academic Staff and Fellows