Academic Staff and Fellows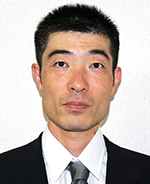 NISHIYAMA Masayoshi

Associate Professor Ph.D
Department/Science  Graduate school/Science
Biomolecules are nanometer-sized molecular machines working in living cells. Our research goal is to elucidate the operating principle how biological molecular machines work efficiently in collaboration with water molecules.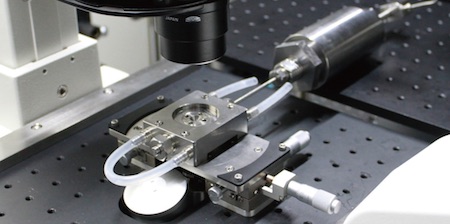 High-pressure microscope
Research Area
Biophysics, Bioimaging
Selected Publications
(1)    Chemomechanical coupling of the forward and backward steps of single kinesin molecules, Nature Cell Biology 4, 790-797 (2002).
(2)    Microscopic analysis of bacterial motility at high pressure, Biophysical Journal 102, 1872-1880 (2012).
(3)    Reversible morphological control of tubulin-encapsulating giant liposomes by hydrostatic pressure, Langmuir 32, 3794-3802 (2016).
Affiliated Academic Societies
Biophysical Society (USA),The Biophysical Society of Japan, The Japan Society for Applied Physics
Education
(Undergraduate Course)
Department of Physics, Faculty of Science, Osaka City University
Education
(Master's/Doctral Course)
Graduate School of Engineering Science, Osaka University
Title of Thesis, Institute, Date
Nanometry of the single motor-molecules with high temporal resolution, Osaka University, March 2001
Awards
The Young Scientists' Prize, The Commendation for Science and Technology by the Minister of Education, Culture, Sports, Science and Technology
Laboratory for Dynamic Living Systems
E-mail
mnishiyama(at)phys.kindai.ac.jp

Note that this e-mail address has replaced the "@" with "(at)" to prevent spam. When e-mailing, replace the "(at)" with "@".
Academic Staff and Fellows