教員紹介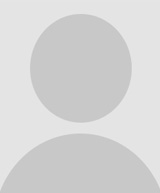 研究活動情報
研究分野
ライフサイエンス, 応用微生物学
環境・農学, 環境材料、リサイクル技術
環境・農学, 環境負荷低減技術、保全修復技術
研究キーワード
柿渋, ポリフェノール, sensor, Biodegradation of heavy oil, two-component system, 2-component system, Bioremediation, 分裂酵母, Enrichment culture
論文
Two Distinct Pathways for the Formation of Hydroxyl Fatty Acids from Linoleic Acid by Lactic Acid Bacteria. , 岸本 憲明, 藤田藤樹夫, 吉岡 佐知子, 斉藤憲二, 増田秀樹 , Lipids , 38 , 12 , 1269-1274 , 2003年12月
Biodegradation of the Sulfonated Azo Dye Direct Red 81 by Shewanella putrefaciens Strain B-3-1 Isolated from River Water. , 岸本 憲明, 藤田藤樹夫, 吉岡 佐知子, 米虫 節夫 , J. Environ. Biotechnol. , 1 , 1 , 49-56 , 2001年1月
MORE
講演・口頭発表等
芳香族炭化水素分解能の高い微生物群の群集解析 , 岸本 憲明, 藤田 藤樹夫, 吉岡 佐知子 , 日本農芸化学会2005年度大会 , 2005年3月
確立した重油生分解能の高い微生物群の群集解析 , 岸本 憲明, 藤田 藤樹夫, 吉岡 佐知子 , 日本農芸化学会2004年度大会 , 2004年3月
確立した重油分解能の高いK-3群の群集解析 , 岸本 憲明, 藤田 藤樹夫, 吉岡 佐知子 , 2003年度日本防菌防黴学会若手の会 , 2003年11月
MORE
MISC
Aspergillus fumigatus No. 232が生産するβ-(1→3)-D-ガラクタナーゼの諸性質 , 岩井 和也, 岸本 憲明, 吉岡 佐知子, 藤田 藤樹夫 , 日本食品微生物学会雑誌 = Japanese journal of food microbiology , 21 , 1 , 52 , 61 , 2004年4月15日 , http://ci.nii.ac.jp/naid/10012853379
有機リン系防蟻剤の防蟻効力について(第1報) : 土壌中での有機リン剤の分解 , 吉岡 佐知子, 布施 五郎, 榎 章郎, 布施 五郎, フセ ゴロウ, Fuse Goro, 榎 章郎, エノキ アキオ, Enoki Akio , 近畿大学農学部紀要 , 24 , 29 , 36 , 1991年3月15日 , http://ci.nii.ac.jp/naid/110000978605
概要:記事区分:原著To examine the stability of organophosphates in a practical application, the rates of degradation and the residual termiticidal efficacy of five kinds of organophosphates in a fumic soil and a red soil were measured. The degradation of the compounds proceeded faster in the fumic soil than in the red soil. More species of microfungi and a larger number of individual microfungi lived in the fumic soil. The degradation of the compounds was inhibited in fumic soil that had been autoclaved or in such soil to which fungicidal reagents had been added. Thus, the degradation of the organophosphates was enhanced by the microorganisms living in the soil. There were various differences in stability among the compounds. Chlorpyrifos was the slowest to degrade of the compounds tested, and highest in residual efficacy in bioassays. Pyridaphenthion was the second slowest to degrade and phoxim had a fairly high rate of residual efficacy.
エーテル化木材の防腐・防蟻性能および寸法安定性 , 榎 章郎, 田中 裕美, 吉岡 佐知子, 布施 五郎, タナカ ヒロミ, Tanaka Hiromi, 吉岡 佐知子, ヨシオカ サチコ, Yoshioka Sachiko, 布施 五郎, フセ ゴロウ, Fuse Goro , 近畿大学農学部紀要 , 23 , 25 , 32 , 1990年3月20日 , http://ci.nii.ac.jp/naid/110000978598
概要:記事区分:原著To improve the antifungal and antitermitic properties and the dimensional stability of wood, blocks of buna (Fagus crenata Blume), sugi (Cryptomeria japonica D. Don), and matsu (Pinus densiflora Sieb. et Zucc.) were treated with a 95:5 (vol/vol) mixture of buthylene oxide and triethylamine at 140℃ and eight atm for 4, 5 or 8 hr. The treatment caused the wood of three species to turn light yellow. The color was similar to that of hinoki (Chamaecyparis obtusa Endl.). Chemical analysis of untreated and etherified wood samples showed that buthylene oxide combined with hydroxyl groups of the polysaccharides and with phenolic hydroxyl groups of the lignin in the woods, forming ether bonds. The moisture gain and swelling of etherified woods measured at 23℃ and 75% RH decreased in proportion to the amount of buthylene oxide absorbed by the wood. Antiswelling and antishrink properties improved in proportion to the amount of buthylene oxide absorbed. Etherified buna with weight increases of 10%, etherified sugi with increases of 17%, and etherified matsu with increases of 15% were resistant to the wood-destroying fungi, Coriolus versicolor, Tyromyces palustris, and Chaetomium globosum, and Serpula lacrymans. These woods had preservative efficiency of at least 80%. The etherified woods also had high presevation properties against termites in JWPA No. 11 tests, and at least 80% antitermitic efficiency. Wood samples were not damaged at all when buried in soil in a termite-breeding chamber in our laboratory.
MORE