Researchers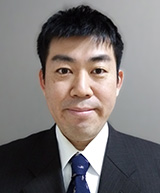 Education and Career
Academic & Professional Experience
Jun. 2022 - Today , 京都大学 iPS細胞研究所 研究員(非常勤)
Apr. 2022 - Today , Kyoto University Graduate School of Medicine Visiting Researcher
Apr. 2022 - Today , Kindai University Faculty of Science and Engineering Lecturer
Sep. 2012 - Mar. 2022 , Kyoto University Graduate School of Medicine Research Assistant Professor
Dec. 2008 - Aug. 2012 , RIKEN BASE
Apr. 2007 - Nov. 2008 , University of California, Riverside
Apr. 2004 - Mar. 2007 , Nagahama Institute of Bio-Science and Technology Faculty of Bio-Science
Apr. 2002 - Mar. 2004 , 理化学研究所 ゲノム科学研究センター
Research Activities
Research Areas
Life sciences, Systems genomics
Research Interests
ALS, sinlge cell RNA-seq, RNA結合タンパク質, エピトランスクリプトーム, transcriptome, 選択的スプライシング, 情報生物学
Published Papers
CCL21‐Ser expression in melanoma cells recruits CCR7+ naïve T cells to tumor tissues and promotes tumor growth
Megumi Miyamoto; Yuki Kawato; Ryonosuke Fujie; Kaoru Kurowarabe; Kakeru Fujiwara; Reika Nobusawa; Ryota Hayashi; Kei Iida; Izumi Ohigashi; Haruko Hayasaka
Cancer Science 8, Jul. 2023 , Refereed
Integrated-gut-liver-on-a-chip platform as an in vitro human model of non-alcoholic fatty liver disease
Jiandong Yang; Yoshikazu Hirai; Kei Iida; Shinji Ito; Marika Trumm; Shiho Terada; Risako Sakai; Toshiyuki Tsuchiya; Osamu Tabata; Ken-ichiro Kamei
Communications Biology 6 (1) 23, Mar. 2023 , Refereed
Chemical induction of splice-neoantigens attenuates tumor growth in a preclinical model of colorectal cancer
Shingo Matsushima; Masahiko Ajiro; Kei Iida; Kenji Chamoto; Tasuku Honjo; Masatoshi Hagiwara
Science Translational Medicine 14 (673) 30, Nov. 2022
MISC
Author Correction: Therapeutic manipulation of IKBKAP mis-splicing with a small molecule to cure familial dysautonomia. , Masahiko Ajiro; Tomonari Awaya; Young Jin Kim; Kei Iida; Masatsugu Denawa; Nobuo Tanaka; Ryo Kurosawa; Shingo Matsushima; Saiko Shibata; Tetsunori Sakamoto; Lorenz Studer; Adrian R Krainer; Masatoshi Hagiwara , Nature communications , 12 , 1 , 6039 , 6039 , 12, Oct. 2021
Dicer切断反応産物の次世代シークエンス解析を利用した低分子化合物の標的RNA配列モチーフの網羅的探索 , 村田亜沙子; 高島裕介; 飯田慶; 須貝亜矢子; 萩原正敏; 中谷和彦 , 日本分子生物学会年会プログラム・要旨集(Web) , 43rd , 2020
Monitoring transcriptomic changes in soil-grown roots and shoots of Arabidopsis thaliana subjected to a progressive drought stress , Khurram Bashir; Sultana Rasheed; Akihiro Matsui; Kei Iida; Maho Tanaka; Motoaki Seki , Methods in Molecular Biology , 1761 , 223 , 230 , 2018
Summary:Numerous experiments have been performed in Arabidopsis to monitor changes in gene expression that occur in response to a variety of abiotic and biotic stresses, different growth conditions, and at various developmental stages. In addition, gene expression patterns have also been characterized among wild-type and mutant genotypes. Despite these numerous reports, transcriptional changes occurring in roots of soil-grown plants subjected to a progressive drought stress have remained undocumented. To fill this gap, we established a system that allows one to establish water-deficit conditions and to collect root and shoot samples with minimal damage to the root system. Arabidopsis plants are grown in a ceramic-based granular soil and subjected to progressive drought stress by withholding water. Root and shoot samples were collected separately, RNA was purified, and a microarray analysis of drought-stressed roots and shoots was performed at 0, 1, 3, 5, 7, and 9 days after the onset of drought stress treatment. Here, we describe the detailed protocol used to analyze the transcriptomic changes occurring in roots and shoots of soil-grown Arabidopsis subjected to a progressive drought stress.
Research Grants & Projects
Japan Society for the Promotion of Science, Grants-in-Aid for Scientific Research, Construction of in vitro human liver disease model capable of real-time temperature mapping and its application to elucidation of disease mechanisms , Kyoto University of Advanced Science
Japan Society for the Promotion of Science, Grants-in-Aid for Scientific Research, Mechanisms of supporting cell reprogramming for inducing hair cell regeneration in chick basilar papillae , Kyoto University
日本学術振興会, 科学研究費助成事業 基盤研究(C), スプライシング病克服を目指すRNA制御特化機械学習によるスプライシングコード解明 , 京都大学