Academic Staff and Fellows
TODA Junya

Associate Professor Master of Engineering
Graduate school/Architectural Design
We primarily study architecture since Modernism. We also actively participate in competitions, and at the same time, make in-depth studies of concepts and techniques to create space.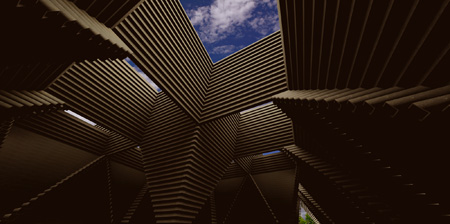 Study of a continuity and the openness of the space by diagonally laminated log
Research Area
Architectural Design
Research Interests
the change of the life space and design the development of the form and its spatial effect the space based on the characteristic of construction materials
Selected Publications
Diagonal log (2014.12)
House of Mondoso (2012.04)
1/2+1/2 (2011.12)
Research and Achievements
Education
(Undergraduate Course)
kyoto university
Space Design Laboratory
E-mail
toda1(at)arch.kindai.ac.jp

Note that this e-mail address has replaced the "@" with "(at)" to prevent spam. When e-mailing, replace the "(at)" with "@".
Academic Staff and Fellows