Academic Staff and Fellows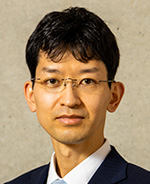 TSUNODA Masateru

Associate Professor Doctor of Enginnering
Department/Informatics  Graduate school/Electronic Engineering
Software engineering is a science whose goal is to efficiently create high-quality software. This laboratory is working on research related to software engineering, primarily through data analysis.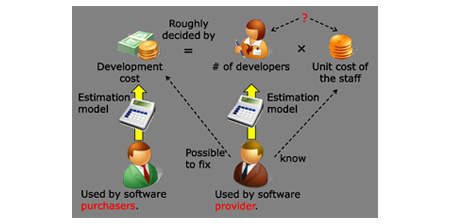 Software Development Cost Estimation Model
Research Area
Software Engineering
Research Interests
Software effort estimation, Software productivity analysis, Software reliability
Selected Publications
(1) U. Yukizawa, M. Tsunoda and A. Tahir, "Please help! A preliminary study on the effect of legitimisation of paltry donation and social proof in donations to OSS," In Proc. of International Conference on Software Analysis, Evolution and Reengineering (SANER), 2019.
(2) Y. Murakami, M. Tsunoda and H. Uwano, "WAP: Does Reviewer Age Affect Code Review Performance?," International Symposium on Software Reliability Engineering (ISSRE), pp.164-169, 2017.
(3) M. Tsunoda, A. Monden, K. Matsumoto, S. Ohiwa, T. Oshino, "Benchmarking IT operations cost based on working time and unit cost," Science of Computer Programming, Vol.135, pp.75-87, 2017.
External Activity
ESEM 2018 Social Media and Publicity Chairs (2018)
Profes 2017 Social Media and Publicity Co-Chairs (2017)
IEICE Transactions on Information and Systems (D), Associate Editor (2013-2017)
IWESEP 2013 General Chair (2013)
Education
(Undergraduate Course)
BE from Wakayama University, ME and DE from Nara Institute of Science and Technology
Awards
Best Paper Award, International Conference on Software Engineering, Artificial Intelligence, Networking and Parallel/Distributed Computing (SNPD 2017) (2017)
Best Paper Award, International Workshop on Empirical Software Engineering in Practice (IWESEP 2012) (2012)
Best Short Paper Award, International Symposium on Empirical Soft ware Engineering and Measurement (ESEM 2012) (2012)
Software Engineering Laboratory
E-mail
tsunoda(at)info.kindai.ac.jp

Note that this e-mail address has replaced the "@" with "(at)" to prevent spam. When e-mailing, replace the "(at)" with "@".
Academic Staff and Fellows