Academic Staff and Fellows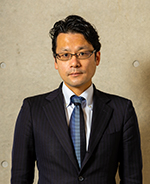 TADA Masahiro

Associate Professor Doctor of Enginnering
Department/Informatics  Graduate school/Electronic Engineering
To achieve a safe and secure traffic environment, we conduct research on using ICT in systems that can understand the individual personality characteristics of each vehicle driver or bicycle rider, and provide safety support tailored to each person.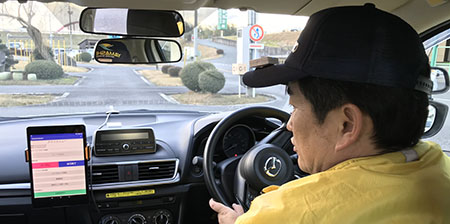 Real-time safety driving advice system
Research Area
Traffic Informatics,
Human Sensing,
Wearable Computing
Research Interests
Realtime safety driving advice system
ITS applications for pedestrian safety
Elderly driver training
Traffic safety for expressway
Health tourism
Selected Publications
(1) Elderly Driver Retraining Using Automatic Evaluation System of Safe Driving Skill,IET Intelligent Transport Systems, Vol.8, Issue 3, pp.266-272 (2014).
(2) Multi-perspective Indexing of Diverse Spatial Characteristics of an Outdoor Field toward Redesigning of Real-world Learning, AACE Journal of Educational Multimedia and Hypermedia, Vol.23, No.1, pp.55-89 (2014).
(3) Prototyping Sensor Network System for Automatic Vital Data Collection, Methods of Informatics in Medicine, Vol.52, Issue 3, pp.239-249 (2013).
Education
(Undergraduate Course)
BE, ME and DE from Chuo University
Traffic Informatics Laboratory
E-mail
tada(at)info.kindai.ac.jp

Note that this e-mail address has replaced the "@" with "(at)" to prevent spam. When e-mailing, replace the "(at)" with "@".
Academic Staff and Fellows