Academic Staff and Fellows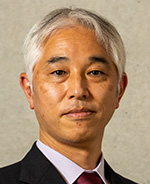 MIZOBUCHI Shoji

Associate Professor Doctor of Engineering
Department/Informatics  Graduate school/Electronic Engineering
This laboratory uses text data on the Web to gain important information from them. Based on this, we conduct research into technologies to search for needed information and make practical use of it.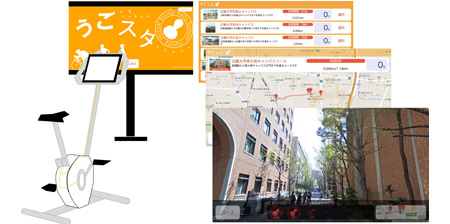 Virtual Stamp Rally System Using Exercise Equipments
Research Area
Natural Language Processing
Teaching (Undergraduate Course)
Information Processing Practice I, Formal Languages and Automata, Information System Project II, Networking Practice I
Teaching (Graduate Course)
Natural Language Processing
Research Interests
Reading Comphrehesive Support
Stamp Rally Platform
Selected Publications
[1] Web-based reading support system: assigning pronunciations to difficult words according to the vocabulary level of individual users, International Journal of Computer Applications in Technology archive, Vol. 52, No. 2/3, pp. 196-203 (2015)
[2] Shoji Mizobuchi, Kazuaki Ando: A Method to Access Linguistic Information Considering Hierarchical Structures of Languages, Proc. of SITE 2013, pp. 2279-2285 (2013)
Research and Achievements
Education
(Undergraduate Course)
Tokushima University
Education
(Master's/Doctral Course)
Graduate School of Engineering, Tokushima University
Natural Language Processing Laboratory
E-mail
mizo(at)kindai.ac.jp

Note that this e-mail address has replaced the "@" with "(at)" to prevent spam. When e-mailing, replace the "(at)" with "@".
Academic Staff and Fellows