Academic Staff and Fellows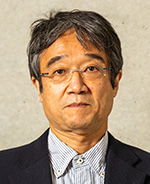 HIGUCHI Masahiro

Professor Doctor of Engineering
Department/Informatics  Graduate school/Electronic Engineering
To ensure software reliability, verification and testing in the development stage are extremely important. We are pursuing research on boosting the efficiency of verification and testing, focusing on distributed processing software running on networks.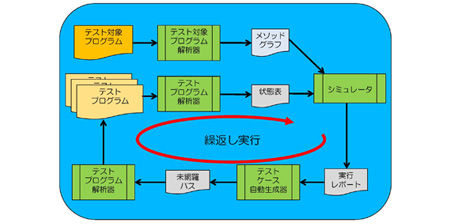 Test Generation System for WebApplication Software
Research Area
Formal Methods for Software Engineering
Research Interests
Unit Test Methods for web Application Software
Timed Ambient Calculus
Multiple Ambient Calculus
Generating Program Animation
Selected Publications
(1) The Multiple Ambient Calculus for Specifying Freight Systems, Trans. IPSJ Programming, vol.5, no. 2, pp.79-87, 2012
(2) Model Checking for Freight Systems Written in the Multiple Ambient Calculus Using Weak Bisimulation, Trans. IPSJ programming, vol.5, no.3, pp.50-60、2012
(3) Timed Ambient Calculus、Technical Report IPSJ, 2013
Research and Achievements
Education
(Undergraduate Course)
Osaka University
Distributed Processing Software Laboratory
E-mail
higuchi(at)info.kindai.ac.jp

Note that this e-mail address has replaced the "@" with "(at)" to prevent spam. When e-mailing, replace the "(at)" with "@".
Academic Staff and Fellows