Academic Staff and Fellows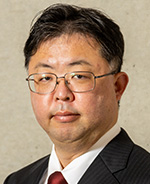 HANDA Hisashi

Professor Dr. of Informatics
Department/Informatics  Graduate school/Electronic Engineering
Humans and biological life forms appropriately sift through information while achieving intelligent behavior. In this laboratory, we are researching efficient, high-performance learning and evolutionary algorithms inspired by nature and living organisms.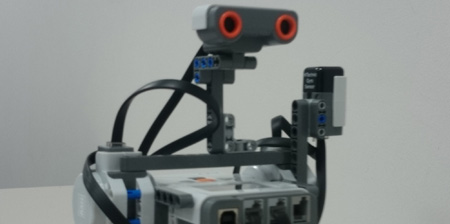 Evolutionary Learning of Segway Robots
Research Area
Evolutionary Computation
Research Interests
Graph-based Evolutionary Algorithms
Constitution of Non-Player Characteristics by Neuroevolution
Learning Analystics
Selected Publications
Evolutionary Learning with Deep Boltzmann Machine for Mario AI Championships、 IEEJ Transactions on Electronics, Information and Systems
Vol. 134 (2014)、 No. 11、 pp.1738-1745
On the effect of dimensionality reduction by Manifold Learning for Evolutionary Learning, Evolving Systems, Vol.2, No.4, pp.235-247, 2011
Neuroevolution with manifold learning for playing Mario, Int. J. Bio-Inspired Computation, Vol. 4, No. 1, pp.14-26, 2012
Education
(Undergraduate Course)
Osaka Kyoiku University
Kyoto University
Computational Intelligence Research Group
E-mail
handa(at)info.kindai.ac.jp

Note that this e-mail address has replaced the "@" with "(at)" to prevent spam. When e-mailing, replace the "(at)" with "@".
Academic Staff and Fellows