Academic Staff and Fellows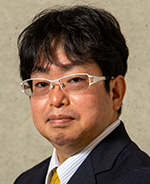 Youji OCHI

Associate Professor Doctor of Enginnering
Department/Electric and Electronic Engineering  Graduate school/Electronic Engineering
This lab focuses on the research field known as e-learning, and conducts R&D on sensing technologies and systems to recognize behavior and actions in education and learning. We make full use of application technologies such as artificial intelligence, multi-media technology, and computer vision.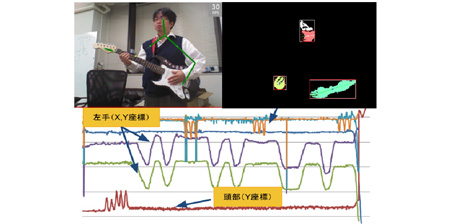 Guitar performance recognition
Research Area
Educational Information Technology
Research Interests
Educational sensing technologies using AI and sensor data、
Application of machine learning to educational data、
Education data detection using image processing technologies
Selected Publications
(1)Detection and Visualization of the Presentation Movement. Using a Pointing Stick by Kinect, Tran. of IEICE(D)(2018)
(2) Proposal of Drum Training System by Playing Performance Detection Using Kinect, Trans. of JSiSE(2017)
(3) Tablet Typed Testing System With Choise Code Recognition, Trans. of JSiSE(2015)
 
Research and Achievements
Education
(Undergraduate Course)
Tokushima University
Education
(Master's/Doctral Course)
Tokushima University
Information Science and Intelligent Software Laboratory
E-mail
ochi(at)ele.kindai.ac.jp

Note that this e-mail address has replaced the "@" with "(at)" to prevent spam. When e-mailing, replace the "(at)" with "@".
Academic Staff and Fellows