Academic Staff and Fellows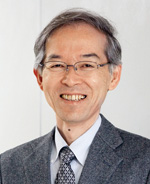 SEGUCHI Yasuhiro

Associate Professor Doctor of Science
Department/Applied Chemistry 
Materials shrunk to the nanometer scale may exhibit unexpected structures and properties. Our research focuses on controlling the morphology of nanomaterials produced by physical/chemical vapor deposition techniques, and elucidating their distinctive properties.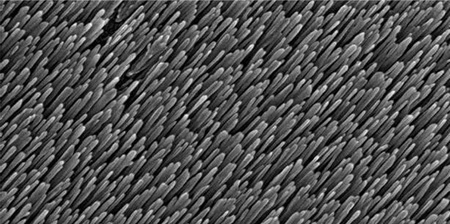 Fabrication of Nanorod Array by Vapor Deposition
Research Area
Solid State Chemistry, Thin-Film Physics
Research Interests
Fabrication of Nanostructured Materials by Physical/Chemical Vapor Deposition,
Synthesis of Nanowire-based Porous Films
Low Temperature Crystallization of Amorphous Semiconducting Films
Selected Publications
Facile Vapor-Phase Synthesis of Copper Nanostructures on Cuprous Iodide Films, Vacuum 144  (2017) 53-62.
Education
(Undergraduate Course)
BS from Kyoto University
Education
(Master's/Doctral Course)
MS from Kyoto University
Title of Thesis, Institute, Date
Reentrant Transitions in Superconducting Thin Films under Parallel Magnetic Field, Osaka University, 1992
Materials Physics Laboratory
E-mail
seguchi(at)apch.kindai.ac.jp

Note that this e-mail address has replaced the "@" with "(at)" to prevent spam. When e-mailing, replace the "(at)" with "@".
Academic Staff and Fellows