教員紹介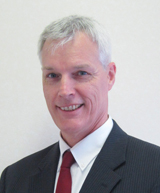 自己紹介
I grew up in Southern California and after graduating from high school I moved to Northern California to attend school at Sonoma State University which is located just north of the multicultural city of San Francisco. I majored in Psychology and after graduating I worked with young children ages 7 to 13 in a variety of educational settings. My interest in different cultures and education inspired me to visit Japan to learn about Japanese culture and to study Japanese.

I have lived and worked in Japan for the past 28 years teaching English to high school and university students as well as helping business people improve their language skills, understand cultural differences and prepare for overseas assignments. During this time I have seen the world become smaller and the need for language skills and cross-cultural understanding become greater. I've always strived to be a better teacher and contribute more to Japanese society.
I'm looking forward to working with and helping you achieve your goals.
学生へのメッセージ
This must be a very exciting time for you; your first year of university with a once in a lifetime chance to study abroad and improve your language skills, learn about various cultures and make new friends. We will do our best to make sure you have the skills and necessary support to make your study abroad experience successful. Upon your return to Japan and completion of your degree you will truly be global citizens and productive members of the global society. Wishing everyone the best of luck!!
学歴/経歴
経歴
2016年4月 - 現在
Kindai University Faculty of International Studies Dean
2011年1月 - 2016年3月
Berlitz Japan Kansai Area District Manager of Instruction
2000年1月 - 2016年3月
Beriltz Japan Kyoto Shijo Language Center Manager of Instruction
1997年1月 - 1999年12月
Berlitz Japan Honmachi Language Center Manager of Instruction
1995年1月 - 1997年12月
Berlitz Japan University Section Manager of Instruction
1990年7月 - 1994年12月
Berlitz Japan Business Promotion Department Instructor
研究活動情報
研究キーワード
English Language Education, Management